About Scott Reed...
---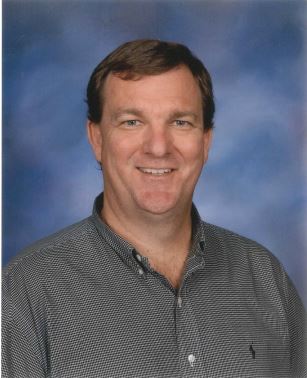 Home Site / Room Number: Hamilton High/C 121
Phone: 480-382-3070
Subject(s): Psychology 2 and AP Psychology

""The good life is a process, not a state of being. It is a direction not a destination.""
-- Carl Rogers, Founder of Humanism
---
Parent and Student Connections:
Check ongoing assignments and grades by logging into BUZZ:

Check final grades by signing up for Infinite Campus:

Welcome to Chandler Online Academy!
Educational Background:
I have been at Hamilton since it opened and at Chandler Online Academy since 2019. I am fortunate to be able to teach some a great subject, psychology, to so many hard working and enthusiastic students. BS, Psychology ASU 1987 MEd Education 1990 Chair Elect Teachers of Psychology in Secondary Schools 2015-2017 College Board Reader 2003- present
Educational Philosophy:
I allow students who can be successful on their own to make choices about how to prepare for the course. Students who struggle will get additional guidance on how to prepare for a college level liberal arts class.

---
Click to Report a Website Problem | Email Scott Reed
---