Pre-Kindergarten - Full Day

(4 years old by August 31st

)


Reggio Inspired
STEM

(

S

cience,

T

echnology,

E

ngineering and

M

ath)
---
Online Registration for 2017-2018 is continuous as long as there is availability

Please contact the school registrar to be placed on a wait list if no availability
Our full day pre-kindergarten programs offered are based on the Reggio Inspired Pre-kindergarten model and the STEM (Science, Technology, Engineering and Math) preschool model. Both programs are specifically designed to provide children with a solid foundation for the content that children will encounter in their future kindergarten program. Our Pre-K programs are based on scientific research regarding how young children learn, as well as brain research into the best preschool practices from around the world.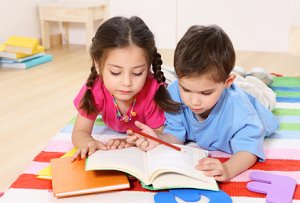 The Reggio Inspired Pre-K approach to teaching young children puts the natural development of children as well as the close relationships that they share with their environment at the center of its philosophy. Parents are a vital component to the Reggio philosophy and are viewed as partners, collaborators and advocates for their children. The teacher is considered a co-learner and collaborator with the child and not just an instructor. Teachers are encouraged to facilitate the child's learning by planning activities and lessons based on the child's interests, asking questions to further understanding, and actively engaging in the activities alongside the child.
The STEM Pre-K program is committed to creating a safe and nurturing environment where your child can explore, create and foster their
S
cience,
T
echnology,
E
ngineering and
M
ath skills. Our mission is to care for the emotional, cognitive, social and physical health of your child while simultaneously allowing, encouraging and orchestrating their creativity in a quality work environment.
All pre-K programs are taught by a certified teacher and staffed with an assistant. Class size is limited to 20 students with a 10:1 student/teacher ratio. Our full day pre-K programs are offered Monday - Friday 8:30 a.m. – 2:30 p.m. with before and after extended school care as an option. This program is available for families residing in Chandler and the surrounding cities. For more information regarding tuition rates and schedules please call the Community Education office at (480) 224-3900.
Click
here
for additional information.