BHS Fashion Student Wins Trashion Fashion Show
Posted by
Career & Technical Information
at
5/21/2016 6:00:00 AM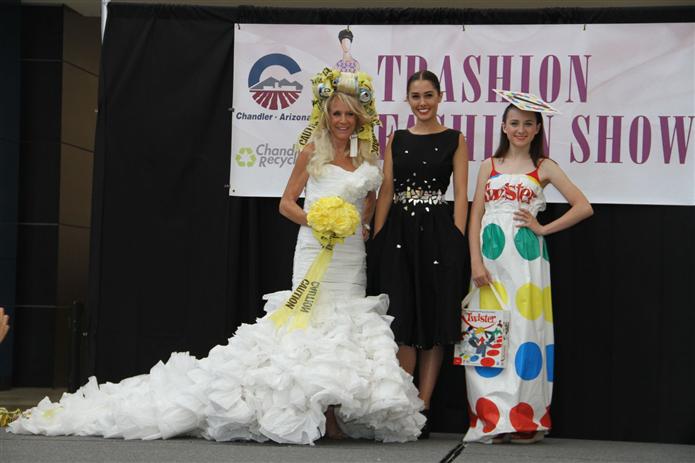 BHS Fashion student Kieren Haven won the City of Chandler Trashion Fashion Show in the age 14-17 category (center in photo) modeled by her friend Alexa Sanchez. This garment was made from a recylced bed sheet, VHS tape and used CDs. Congratulations!
Other garments(left in photo) won for Adult category. This gown was made from 132 plastic bags sewn to a paper and plastic disposable drop cloth. An accompanying hairpiece was made from caution tape, wire hangers, PVC pipe, cardboard, aluminum cans, and plastic containers.
Other garment (right in photo) won for ages 10-13 category. Made from a vinyl sheet from a Twister game. An accompanying purse was made from the game box and the headpiece from the game's spinner wheel.