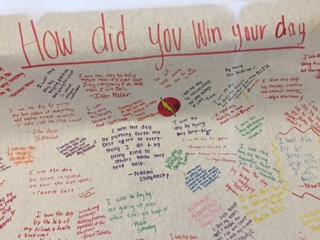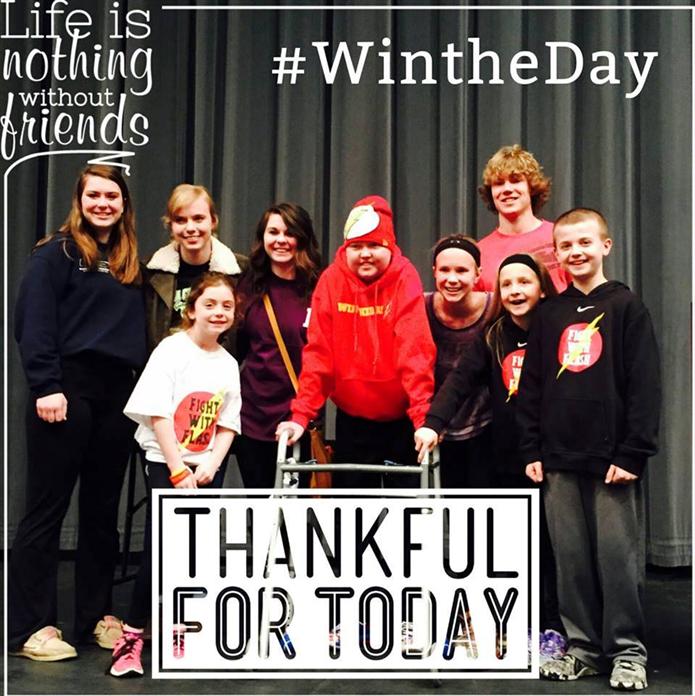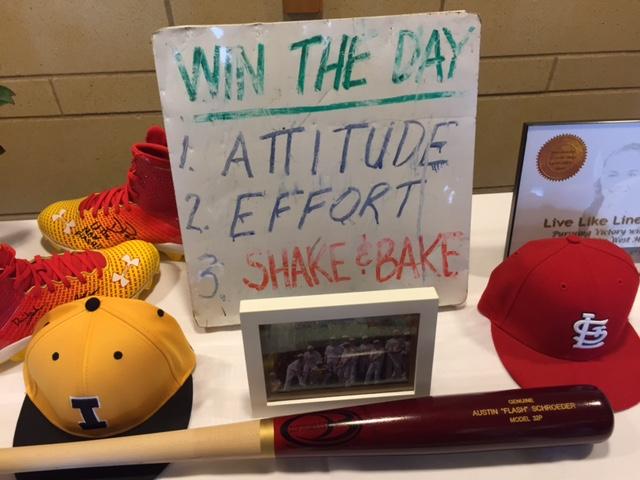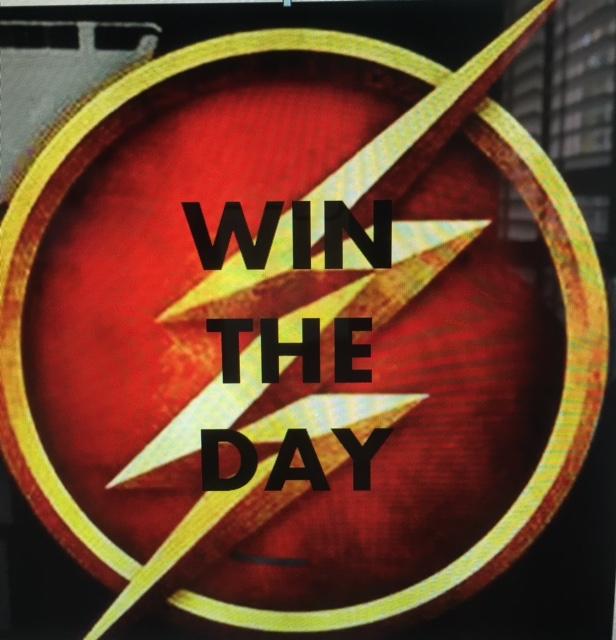 I want to tell you about a boy named Austin. Austin is a 14 year old kid, finishing up 8th grade and looking forward to going to high school. He loves to play baseball. And he's good! He's fast! Which earns him the name Flash. Unfortunately, Flash and his family are thrown a curve ball. Cancer. Flash is diagnosed with Stage 3 Non-Hodgkins Lymphoma.

But Flash and his family are optimistic and courageous and they said, "Flash is a Fighter!" Rounds of chemotherapy, a bone marrow transplant, radiation treatments, and fighting off infections. Flash's family starts living day by day. In fact, their motto becomes Win the Day as they learn to live every day to the fullest, and as Flash's parents say, "No matter how bad the day can be, there is ALWAYS something good to find in it."

One internet blog about Austin read, "I have a world of respect and love for this brave, resilient young man. Don't talk to me about Super Heroes; this kid is a real life Super Hero! He has fought cancer with all his might for over a year, never complaining, but rather, facing each new challenge with renewed strength...Austin has not lost his drive to Win The Day! All athletes, from the youngest T-ball players to the major league athletes Austin so admires, should show the same drive and determination and tenacity in their endeavors as Austin has in his fight against the Cancer. And NOT just athletes! There are many lessons for all of us. Just a few that come to mind are: Have faith, rely on family and friends, smile every day and, no matter what hand you are dealt, always look for the positive in everything."

Flash continued to Win the Day every day, to the very end.

I share this story as I incorporate these powerful lessons from Austin to encourage my students to WIN THE DAY, to find something positive in each day, and to strive to become the very best versions of themselves.