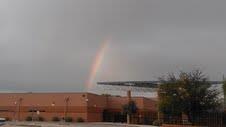 MY Grading Policies:

Summative grades will be given to determine independent mastery of a skill or standard. Summative assessments are used in the calculation for the final grade. Earning a 3 on a 4-point scale is not a 75%, it represents basic mastery, and a student earns an 88% as a grade.

Grades will be based on scales developed using the standards for each class and Arizona state standards for College and Career Readiness and AVID.

Students can reattempt mastery after attending tutoring with me to practice the skill, if they choose.

While material is being taught, formative assessments will be used to track progress towards mastery and for feedback, but not for a final grade.

Finals will be given as cumulative summative assessments at the end of each semester.

Willis provides Homework hub M-Th assistance with an assignment please attend.

See the scales:

AVID Cornell Notes student self-assessment
Chandler Unified School District has set the Grading standard as follows:

Standards for Marking:

A = Indicates superior mastery of subject matter and superior initiative.

B = Indicates good progress in subject matter and good initiative.

C = Indicates fair mastery of subject matter and honest effort to meet requirements.

D = Indicates barely acceptable achievement and an attempt to meet requirements.

F = Failure to meet the minimum standards set by the school.

The district grading scale is based on the following percentage scale for both honors and regular classes:

 % of Points Earned Grade Point Value

90-100 A 4

80-89 B 3

70-79 C 2

60-69 D 1

50-59 F 0

Make-Up Work

 

Students who are absent will be required to make up work missed in each class. It is the responsibility of the student to obtain all make-up work. The following guidelines have been established for this work:

Homework may be requested at any time but teachers are allowed 24 hours to deliver the work to the office
If work is requested during an absence, it is due to the teacher the day the student returns to school, unless illness prevents the student from completing it.
If work is requested after an absence, for each day missed, the student has an equal number of days to make up the work.

 

Homework During Off-Campus Suspension

 

In accordance with CUSD policy, when a student is assigned an off-campus suspension, homework must be provided for the student. It is the parent's responsibility to request and obtain all assignments during the course of the student's suspension.