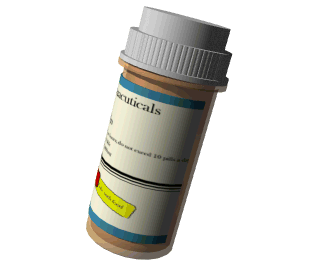 Below are the guidelines for the administration of medication in the Chandler Unified School District:
1.
The school nurse/health assistant or principal designee will dispense medication to the student when required during school hours.
2.
As per Board Policy, prescription medication must be prescribed by the student's physician/licensed prescriber and the written prescriber's order be returned to school before the medication will be given by school personnel.
4.
When deemed appropriate by the Nurse or Health Assistant, non-prescription medications, including acetaminophen (non-aspirin), will be administered to students who have

written permission

on file from a parent or guardian to receive these medications at school.

To insure that use of this medication is not masking symptoms of a serious condition in the student, a doctor's order must be submitted to the school health office for administration of non-prescription medications beyond 3 consecutive days.
5.
Non-prescription medication will be stored in the school health office only if it is needed to treat an ailment that currently affects the student.
6.
All medications must be brought in by the parents directly to a school official. Acetaminophen (non-aspirin) is stocked by the health office. All medications must be in the original containers with all warnings and directions intact. No medication in envelopes, foil or baggies will be administered.

Medications will not be sent home with a student.
7.
In order to minimize the possibility of an accidental drug overdose, non-prescription medications will not be dispensed during the first and last hours of the school day.

If a child participates in after school sports or other after school activity, the parent will be called before administering the medication.
8.
Non-prescription medication will be given in a dosage weight and/or age appropriate as indicated on medication packaging.