About Christopher Holley...
---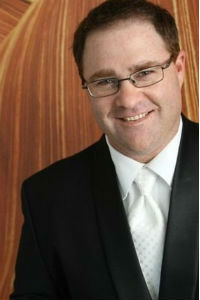 Home Site / Room Number: Arizona College Preparatory Erie Campus
Phone: 480-331-4535
Subject(s): Electives Fine Arts
---
Parent and Student Connections:
Check ongoing assignments and grades by logging into BUZZ:
Check final grades by signing up for Infinite Campus:
Connect with Us!
---
Welcome!
Welcome to Chandler Online Academy and possible the study of Music. My name is Christopher Holley, and I'm here to encourage your study of music. Music has been a large part of life, and I hope that you may choose for music to be a part of yours.
Educational Background:
Christopher Holley is the Director of Bands at the Arizona Preparatory Academy and Director of Choirs for the ACP Oakland, Willis Jr, and have been teaching with Chandler Online Academy since 2019. Mr. Holley holds a B.A. degree in Music Education and Music Performance from Fort Lewis College CO, and a Masters of Music degree from the University of New Mexico NM. Mr. Holley has 25 years experience teaching, arranging, and composing music for the High School and Jr. High levels. Mr. Holley is a frequent educational clinician at the Arizona Music Educators Association Conference. He is a member of the National Association for Music Education, Arizona Music Educators Association, Arizona Band and Orchestra Directors Association, and the Percussive Arts Society.
Educational Philosophy:
Music is an essential part of human expression. In the moments of our lives when it is essential to express ourselves, we find music as a willing companion. In celebration of a wedding, a remembrance of loved ones lost, a moment of inspiration, and moments of joy, music is with us. It is my philosophy that the study of music connects us to being human. "We are the music makers, we are the dreamers of dreams" Arthur O'Shaunessy

---
Click to Report a Website Problem | Email Christopher Holley
---