About Arnold Edwards...
---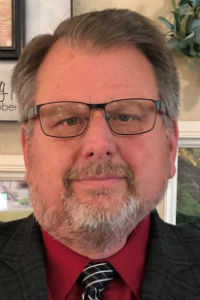 Home Site / Room Number: Bogle Jr/304
Phone: 480-269-3488
Subject(s): Electives

"Communication is not as much about what you say, as it is about what others hear!"
---
Parent and Student Connections:
Check ongoing assignments and grades by logging into BUZZ:

Check final grades by signing up for Infinite Campus:

Welcome to Chandler Online Academy! Your eyes see moments you can share for a lifetime. Your camera captures moment you can share forever.
Educational Background:
I worked my way through college in the construction trades. My Bachelors degree was in programming. I was a software engineer for over a decade. I decided to teach as a third career. I got a Masters degree in secondary ed and taught engineering. I built Makers Space labs with CNC and 3D printing. I have been teaching with Chandler Online Academy since 2019.
Educational Philosophy:
I believe learning is the growth we experience every day of our lives. I believe anyone can learn anything and everyone wants to succeed in their learning. I enjoy learning and sharing knowledge, especially in the area of technology and art.

---
Click to Report a Website Problem | Email Arnold Edwards
---