About Darren Johnson...
---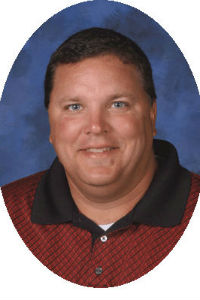 Home Site / Room Number: Perry High/BB 4
Phone: 480-224-3118
Subject(s): Comprehensive Health
---
Parent and Student Connections:
Check ongoing assignments and grades by logging into BUZZ:
Check final grades by signing up for Infinite Campus:
Connect with Us!
---
Welcome!
Welcome to Chandler Online Academy! I love teaching. I am glad to be here and work with all my students and athletes!
Educational Background:
M.A. - University of Phoenix- 2009 M.A.- University of Phoenix-2008 B.S. Minnesota State University-Mankato 1991 and 1997(teaching cert)
Educational Philosophy:
Learning is limitless.

---
Click to Report a Website Problem | Email Darren Johnson
---