About Nelson...
---
Subject / Grade

English Language Development, K-5 grades

Room:

M1

Phone:

(480) 812-6060

Email:

Nelson
"When we do the best we can, we never know what miracle is wrought in our life, or in the life of another."

-- Helen Keller
---
Parent Connections
Keep up to date with your child's grades by signing up for and viewing grades/assignments on Infinite Campus:
Keep up to date with changes to my website by signing up for and receiving E-Alerts from my website:
---
Welcome!
Welcome to Andersen Elementary School! I can't wait to give our students an exciting and fabulous year full of language learning. I have enjoyed teaching students from all over the world for many years, and I value every child that comes through my classroom door.
My Education and Professional Background
B.S. 1990, Elementary Education ~ Northern Arizona University
M.A. 2000, Elementary Education ~ Northern Arizona University
Reading Specialist (2000) and Bilingual Endorsements (1990)
English Language Development/ESL/SEI Classrooms since 1990
Spalding, DIBELS Administrator, Read Naturally, Success for All
Response to Intervention Coordinator
1995-Present Chandler School District: PreK through 6th grade
1991-1995 Cartwright Elementary School District: 4 years, 1st grade
1991 Taught English, 4th-6th grades, Cuernavaca, Morelos, Mexico
1990 Student teacher for the Department for Defense at RAF Little Rissington
My Educational Philosophy
My passion is teaching students from around the world to speak, read, and write effectively. I set high expectations for each student and believe everyone can learn. When students love school and are exposed to an exciting literacy-rich environment, their achievement and learning comes naturally. The best thing about my job is learning from my students and their many unique backgrounds and watching them grow! Most importantly, reading is a special part of my life and through my love of books and languages, I am always learning something new about the world.
---
 | Email the Teacher
---
---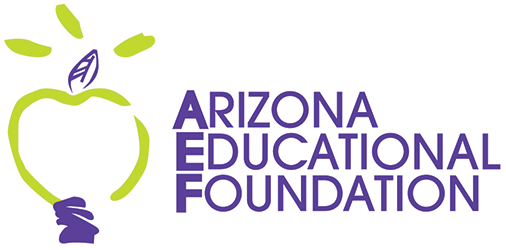 Andersen Elementary School is a 2017 A+ School of Excellence™ award recipient presented by the Arizona Educational Foundation.
A+ School of Excellence is a trademark or service mark of the Arizona Educational Foundation and is used by permission.
---