About MacDonald...
---
Subject / Grade

Resource K-5 ELA

Room:

Rm. 25

Phone:

480-812-6055

Email:

MacDonald
"I am thankful for all of those who said NO to me. Its because of them I'm doing it myself.'"

-- – Albert Einstein
---
Parent Connections
Keep up to date with your child's grades by signing up for and viewing grades/assignments on Infinite Campus:
Keep up to date with changes to my website by signing up for and receiving E-Alerts from my website:
---
Welcome!
Welcome to Mrs. MacDonald's Resource Room. We are going to have an AMAZING year at Andersen Elementary! A little something about me: I was born in Phoenix Arizona and raised in Mesa, Arizona. I'm a 4th generation Arizonan, (There's not too many of us!). My husband and I have 1 daughter (she also went to Andersen Elementary!). When I'm not at school I love to spend time with my family, travel in our 5th wheel, fish, watch ASU football, and eat southern foods on the beaches in Mississippi.
My Education and Professional Background
After many years of off and on education from M.C.C. and A.S.U., I received my bachelor's degree in Human Services, worked as a substitute in the Mesa School District and went on to pursue my Masters degree in Special Education from the University of Phoenix. After completing my Master's and receiving my teaching certificate, I was hired through CUSD to teach children with Emotional Disabilities in a self contained setting. After my first year of teaching, I went into Resource and then a self-contained program for students mild cognitive disabilities. When my program moved schools, I stayed at Andersen Elementary as a resource teacher. I have been teaching Special Education in Chandler since 2003. While in Chandler, I have earned my Structured English Immersion endorsement and I have been trained to teach Lindamood-Bell programs as well as Wilson Reading and Just Words.
My Educational Philosophy
I believe that every student learns differently and is unique. As a special needs teacher, it is my privilege to work and develop student's talents and unique attributes to help them succeed with their academics, behavior, and life skills. As a teacher at Andersen Elementary, my goal is for all children to Inspire, Love, Learn, and Lead with Purpose. Every child should feel loved, valued, and capable of success.
---
 | Email the Teacher
---
---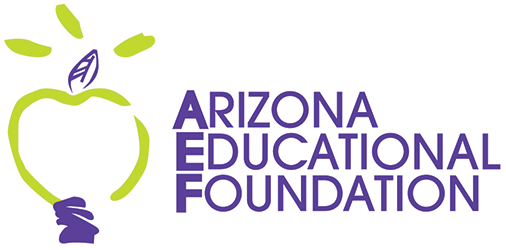 Andersen Elementary School is a 2017 A+ School of Excellence™ award recipient presented by the Arizona Educational Foundation.
A+ School of Excellence is a trademark or service mark of the Arizona Educational Foundation and is used by permission.
---