Welcome! Thank you for visiting our Counselor Information page.
---
Mentor Accounts
Need an account to be able to check the progress of your student(s)? Please email gleason.denae@cusd80.com
---
COA Information and Overview
---
Updates and Announcements
Online AP Classes:
CUSD Students can take online AP classes from COA for a fee. They may only take the class if they are doing it for grade replacement. The fee will be $160 and students should apply for these AP classes by filling out a Part-Time Student Application
Grade Replacement/Improvement:
COA Full-time and Part-time students may take online classes for grade re
placement or improvement. Concurrent students have to pay $160 to take online courses for grade replacement and should apply with a Part Time student application.
---
Research on Online Learning and Virtual Schools
Meta-Analysis of Research on Features of K-12 Online Education:

Features
At-Risk Populations in K-12 Online Environments:
At-Risk
---
We hope this page is helpful for you. Please contact us if you would like to request additional information or provide feedback.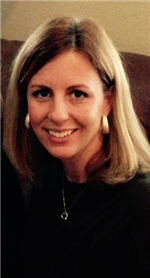 Chandler Online Academy Counselor:
Denae Gleason
Chandler Online Academy Administrative Assistant:
Erin Neil
Chandler Online Academy Director
Jarrett Pack