About DeFrancesco...
---
Position:

Media Specialist

Room:

Media Center

Phone:

480-812-6021

Email:

DeFrancesco
---
Welcome!
Albert Einstein said, "the only thing you absolutely have to know is the location of the library." I'd like to welcome you to our campus library with open arms! It is my pleasure to work as the Andersen Elementary Media Specialist. My name is Megan DeFrancesco and I look forward to our many adventures together through literature!
My Education and Professional Background
I am an Arizona State University graduate who has been working in education since 2001, all of which were spent in the classroom. I have taught preschool-5th grade students and enjoyed every moment. It has always been a goal of mine to take my career into the library where I would have the opportunity to inspire, encourage and help an entire campus remain imaginative and resourceful. I feel so fortunate to have that opportunity here at Andersen Elementary.
My Educational Philosophy
The school library is a vital, integral hub of our campus. In the school library, students develop critical thinking, problem solving, and communication skills as they use a variety of resources to meet the demands of today's curriculum. A library does not exist in isolation. My job as a media specialist is to work in partnership with students, teachers, administrators, and the school community to develop the library media program. I believe in facilitating learning that affords students opportunity to explore and gain knowledge intrinsically. My hope is that this leads to a deeper meaning and greater sense of accomplishment.
---
 | Email Megan DeFrancesco
---
---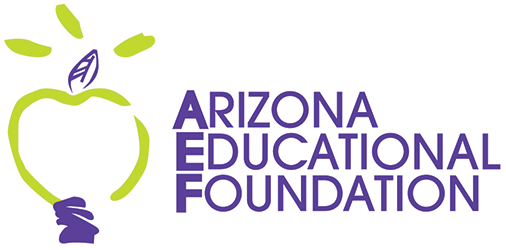 Andersen Elementary School is a 2017 A+ School of Excellence™ award recipient presented by the Arizona Educational Foundation.
A+ School of Excellence is a trademark or service mark of the Arizona Educational Foundation and is used by permission.
---