Preschool for the 2017/2018 School Year will be open for Registration beginning Tuesday, January 10, 2017. Information, including site locations, will be posted at this time.
---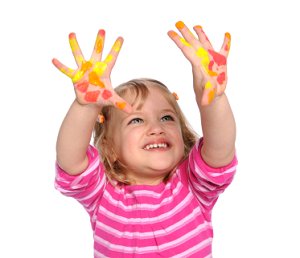 We believe that children learn through experience and discovery. Our goal is to prepare children to enter kindergarten with a healthy self-concept and a positive attitude toward school and learning. This is accomplished by offering age appropriate curriculum designed to develop social, emotional, physical and cognitive abilities in our students. Since every child is unique, our preschools are designed to allow children to initiate activities that grow from personal interest and intentions. Through exploration our preschool students interact with materials, people, ideas and events. Our preschool teachers encourage active learning by providing resources, planning experiences and creating an inviting environment in which all children can learn.
Our preschool curriculum is aligned to the
Arizona Early Learning Standards
, which were developed for all children 3-5 years of age. These standards serve as a guide in providing a quality program that is developmentally appropriate for each child.
We have expanded our district preschool programs, offering a two, three, or five day program for preschool aged children as well as a Kindercademy program. Classes are offered mornings or afternoons and schedules vary according to program. Our preschool programs follow the CUSD Calendar.
Our Priority Preschool program provides special education services, for children

ages 3 to 5
(not eligible for kindergarten at start of school year). Services include speech therapy, physical therapy, and occupational therapy. Individual educational programming in the cognitive, language, motor, self-help, and social emotional areas are also designed to meet the individual needs of each child.
Visit the

Special Education
web site for additional information.
Please

e-mail us
for more information or call the Early Childhood Programs office at (480) 224-3900.