About Chastain...
---
Subject / Grade

General Music / K-5

Room:

29

Phone:

(480) 812-6059

Email:

Chastain
"Teaching music is not my main purpose. I want to make good citizens. If children hear fine music from the day of their birth and learn to play it, they develop sensitivity, discipline and endurance. They get a beautiful heart."

-- Shinichi Suzuki
---
Parent Connections
Keep up to date with your child's grades by signing up for and viewing grades/assignments on Infinite Campus:
Keep up to date with changes to my website by signing up for and receiving E-Alerts from my website:
---
Welcome!
Welcome! I am looing forward to a music filled school year!
My Education and Professional Background
DEPAUW UNIVERSITY — Greencastle, IN, Bachelor of Music Education, 2004
My Educational Philosophy
I believe that music plays an integral part of each student's education as well as their own self-expression. As a music educator, I believe that it is my responsibility to provide well prepared quality instruction to help each student realize his or her own individual potential and abilities. I also believe that every student, no matter what challenges they are faced with, can benefit from music instruction. Music itself is a unique discipline in that it can integrate many other subjects and disciplines such as science, math, and history into its curriculum, thus, providing students with a more well-rounded and holistic education. I strongly believe that music, as well as other forms of art, are necessary if we expect our students to be great thinkers and achievers. Through my education and love of music, I intend to inspire students and help them realize their great potential.
---
 | Email the Teacher
---
---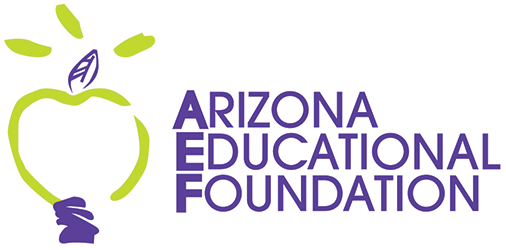 Andersen Elementary School is a 2017 A+ School of Excellence™ award recipient presented by the Arizona Educational Foundation.
A+ School of Excellence is a trademark or service mark of the Arizona Educational Foundation and is used by permission.
---