About Christopher Evans...
---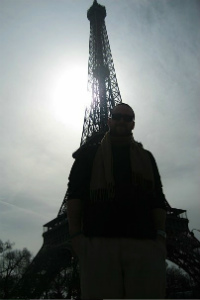 Home Site / Room Number: Basha High/F211
Phone: 480-224-2268
Subject(s): Social Studies
---
Parent and Student Connections:
Check ongoing assignments and grades by logging into BUZZ:
Check final grades by signing up for Infinite Campus:
Connect with Us!
---
Welcome!
Welcome to Chandler Online Academy!
Educational Background:
I am a native of the East Valley. I graduated from Arizona State University in May 2007 where I studied History and Economics, and completed my Masters in Secondary Education from there in August 2008. This will be my twelfth year teaching, and my fifth year teaching with Chandler Online Academy. I was awarded the James Madison Memorial Fellowship for Arizona for 2018, and am pursuing a Master's degree in History from Harvard University. As part of my fellowship, I spent the summer at Georgetown In addition to my responsibilities at Basha, I serve on the Teacher Advisory Board for the National Portrait Gallery of the Smithsonian Institution, traveling to DC quarterly for meetings and trainings, and serve on the Bill of Rights Institute's Teacher Council. I enjoy watching sports and Jeopardy!, reading, and mowing the lawn and watering plants.
Educational Philosophy:
In the words of John Locke, the social contract includes a mutual obligation between its participants. I promise that I will do my very best to make sure that each student has what they need to be successful. I expect that each student will give their very best in return.

---
Click to Report a Website Problem | Email Christopher Evans
---