About Katherine Nash...
---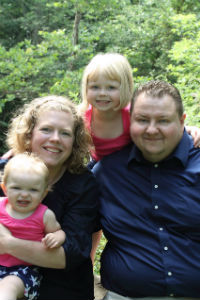 Home Site / Room Number: Chandler High/604
Phone: 480-812-7858
Subject(s): Science;Comprehensive Health
---
Parent and Student Connections:
Check ongoing assignments and grades by logging into BUZZ:
Check final grades by signing up for Infinite Campus:
Connect with Us!
---
Welcome!
Welcome to Chandler Online Academy!
Educational Background:
I graduated from Syracuse University in 2002 with a Bachelor's degree in Health and Exercise Science. In 2006, I received my Master's degree in adolescent education: Biology from the University of Rochester. I am highly qualified in both Health and Biology. I started teaching in 2006 at an all-girls Catholic School in Rochester, NY. In 2014, our family relocated to Arizona for my husband's job and I started teaching Biology at Chandler High School and Health with Chandler Online Academy.
Educational Philosophy:
My goal for each of my students is that he/she becomes a life-long learner with the critical thinking skills it takes to be successful in the 21st century. My promise is that I will treat all of my students fairly and with respect. Our classroom will be a safe environment where students are able to make mistakes and learn from them. I hope that by the end of the course, my students have an appreciation for health (and maybe even love it!). I look forward to watching my students grow throughout their time in high school.

---
Click to Report a Website Problem | Email Katherine Nash
---