About Appel...
---
Subject / Grade

Media Specialist

Room:

Media Center

Phone:

(480) 812-6021

Email:

Appel
"Strength lies in differences, not in similarities."

-- Stephen R. Covey
---
Parent Connections
Keep up to date with your child's grades by signing up for and viewing grades/assignments on Infinite Campus:
Keep up to date with changes to my website by signing up for and receiving E-Alerts from my website:
---
Welcome!
Welcome to the Andersen Media Center! My name is Mrs. Appel, and I will be your media specialist. This school year is going to full of reading, learning and fun!
My Education and Professional Background
In 2001, I received my B.S. Teaching from Winona State University in Minnesota. A year later, I trekked across the country and began my career in education in Phoenix as a middle school ELA and science teacher. During this time, knowing that I wanted to impact students in a larger capacity, I obtained my Masters in Education: School Counseling. While I have never been a school counselor, this degree has been an important part of my teaching career. In 2007, my husband and I moved to Rio Rancho, NM where I worked at Martin Luther King, Jr. Elementary for the next 11 years. At MLK, I taught 5th, 4th and 2nd grades before I become the school library-media specialist. In 2018, my husband and I found new opportunities in the Phoenix area, and we are back! And, this time with kids in tow! I'm very excited to be the media specialist at Andersen Elementary!
My Educational Philosophy
As an educator and Media Specialist, it is my responsibility to provide formal and informal learning experiences to ALL students. Children need opportunities that prepare them for an ever-changing 21st century world. The media center places me in a unique position that allows me to expose students to traditional learning, as well as collaboration, exploration, and creativity.
---
 | Email the Teacher
---
---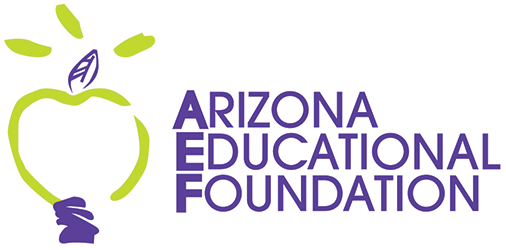 Andersen Elementary School is a 2017 A+ School of Excellence™ award recipient presented by the Arizona Educational Foundation.
A+ School of Excellence is a trademark or service mark of the Arizona Educational Foundation and is used by permission.
---