About Brown...
---
Position:

Dean of Students

Room:

Office

Phone:

480-812-6016

Email:

Brown
"Intelligence plus character - that is the goal of true education."

-- Dr. Martin Luther King, Jr.
---
---
Welcome!
Welcome back Andersen Astronauts! My name is Mr. Torie Brown, this is my 3rd year at Andersen and my first year as the Dean of Students here at Andersen Elementary. I am extremely eager to meet all of the new families here at Andersen and I look forward to seeing all of the returning families for an outstanding 2018-2019 school year.
My Education and Professional Background
I was born and raised in Columbia, Missouri. My family and I moved to Arizona in 2010 so that I could pursue my Master's Degree in Elementary Education/Special Education. I am currently back at ASU obtaining my certification in Educational Leadership. I am married to my wife Merideth, who is also a teacher in the CUSD family. We have three daughters, Whitney a junior at ASU, Maiya a sophomore at Perry High School, and Alyea a freshman at Basha High School. I began teaching third grade right here in the CUSD family. From there I transferred to Andersen and began teaching fifth grade.
My Educational Philosophy
I believe that education is an individual, unique experience for every student who enters a classroom. In order for children to benefit from what schools offer, I think that teachers must fully understand the importance of their job. First, I believe that teachers must consider teaching to be a lifestyle, not a mere forty-hour-a-week job, because a teacher's goals for his/her students encompass much more than relaying out-of-context facts to passive students. As professionals entrusted with the education of young minds, teachers must facilitate learning and growth academically, personally, and ethically. By providing a quality education to each individual in one's classroom, a teacher equips children with the tools necessary for success in life.
---
 | Email Torie Brown
---
---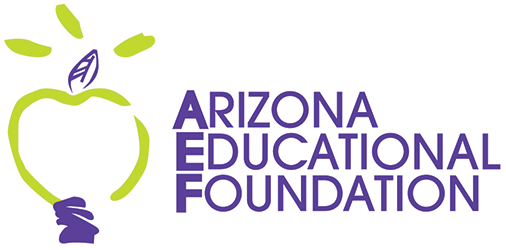 Andersen Elementary School is a 2017 A+ School of Excellence™ award recipient presented by the Arizona Educational Foundation.
A+ School of Excellence is a trademark or service mark of the Arizona Educational Foundation and is used by permission.
---