CEF 2017 Car Raffle Winner!
---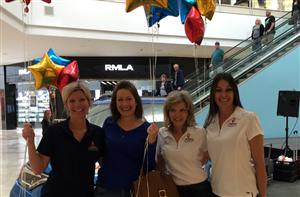 The winner of this year's raffle is
Theresa Wilson!
Proceeds from the annual CEF Car Raffle help the Foundation fund school and classroom projects and scholarships for graduating seniors.
With your support and generosity we are able to help fund programs including teacher and student scholarships that promote excellence in education, life long learning and responsible citizenship throughout CUSD. Thank you for investing in our students, teachers and families. Please visit our What We Do section to learn more about these scholarships and how your contributions make a difference.
The Chandler Education Foundation wishes to express their appreciation to Big Two Toyota and Toyota Financial Services for once again sponsoring the raffle and for their generous partnership in support of the students and teachers of the Chandler Unified School District.