Headlines
Click here to complete our interest form and we will get back to you shortly!

Click to view our most recent newsletter.
Welcome to Elementary Connect at Chandler Online Academy
It is our mission to create future ready students by creating a personalized and student-centered learning environment with robust learning experiences . Our goal is to prepare them for a world that is increasingly driven by technology. As our program continues to evolve, our focus remains on student learning and application of real-world skills. At Elementary Connect we:

Provide daily live instruction that meets the needs of each of our students
Deliver the highest quality educational materials and online instructional supports such as; live specials, success mentoring, and student clubs
Support students in developing relationships in the online and offline environments
Offer in person experiences throughout the year including; field trips, tutoring, and hands-on learning

We can't wait for you to be part of our Hornet family!

-- Dr. Lori Frazier, Director of Elementary Connect @ COA
Elementary Connect Featured Videos
The Choice is Elementary Connect
Chandler Unified - The Premier District of Choice
Chandler Unified - Watch Your Dreams Grow!
What's Happening Around Elementary Connect
Upcoming Events
Tuesday

Wednesday

October 6, 2022

October 7, 2022

October 10, 2022

October 11, 2022

October 12, 2022

October 13, 2022

October 14, 2022

October 17, 2022

October 18, 2022

October 19, 2022
Elementary Connect Photo Albums
Photo Album - Wacky Wednesdays
Elementary Connect Brags - Honors, Awards and Special Programs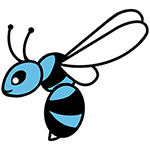 There are a LOT of great things going on in our school — honors, awards, community service projects, special programs we offer and accomplishments. Click below to spread the word, and to see the things we're doing!