Our BRAGS!
Honors, Awards and Special Programs
---
---
Payne Junior High

(2020-2021)

Payne Junior High builders club students, under the direction of Rosemary Schlechty, made holiday decor for nursing home residents to brighten their holidays.



Andersen Junior High

(2020-2021)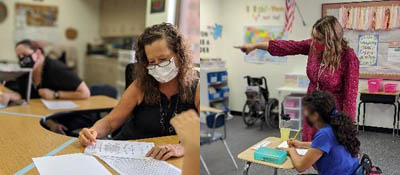 Andersen Junior High School teachers, Victoria Heppler and Stephanie Horton, provide in-person special services and virtual learning in their classrooms. The teachers focus on staying connected with families, while creating engaging and differentiated activities for their students, no matter where they are. The amazing paraprofessionals Brenda Belt, Gabriel Taylor, Desire Tarabori, and Nicole McCabe help make this learning even more meaningful.



---