Return to Headlines
CTEC launches Drone Operation, 3D Animation, and Cyber Security to Chandler High students
For the students who dream of piloting a drone, safeguarding technologic software, or creating video games, they can work toward achieving their goals at Chandler High School's Chandler Technical Education Center (CTEC), located on the former Arizona College Prep Oakland Campus.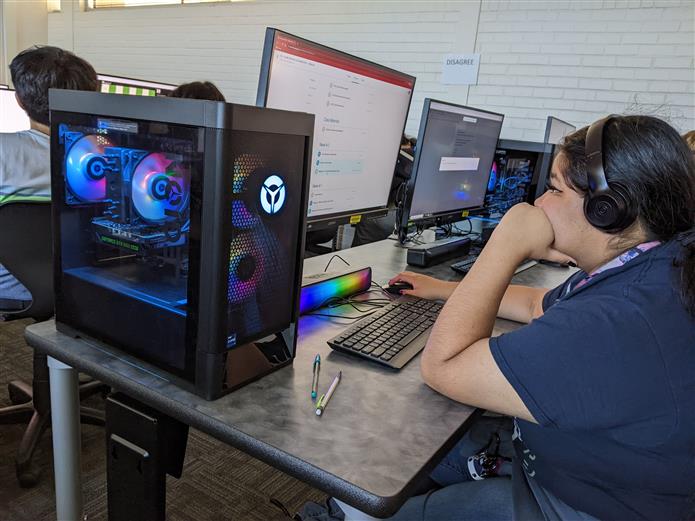 This school year CTEC is offering three new Career & Technical Education (CTE) programs: Cyber Security, Drone Operator, Game Design and 3D Animation. Cyber Security is also offered to students at Basha High School, where the original Cyber Security program began four years ago. But Drones and Game Design are two new programs for the entire Chandler Unified School District.
"We are very proud of CTEC," Chandler High Dean of Students Brienna Gass said. "These programs have great potential and will provide many opportunities for our students and the Chandler community. It's only the beginning."
For now, CTEC is located in a handful of classrooms for Chandler High students only. But soon, the goal is to expand across the campus and provide an opportunity for all CUSD students to enroll in CTEC classes. CTEC is the latest addition to the forward-thinking, interactive CTE curriculum that prepares students for continuous learning and workforce success in Chandler Unified School District.

"All CTE curriculum is required to be 50% or more hands-on," said CUSD Director of Career & Technical Education Lindsay Duran. "Students build, create, program, examine, and participate hands-on as much as feasibly possible."
Game Design and 3D Animation
With hands-on experience, students also learn from industry professionals who wanted to teach the future of their trade.
Game Design and 3D Animation teacher Sean Robison has 20 years of experience with technology companies like Hewlett-Packard, and he is in his third year as a technology-based teacher at Chandler. He said game design is a $300 billion dollar industry each year, so developers need people with skills to create games and keep up with demands.
"In my research, I found that 60 percent of people in this country play some kind of game every day," he said. "For students interested in the gaming industry for their careers, we need to get them the credentials to take that path."
Students in this program learn how to use the most popular technology in the industry: Unity and Unreal Engine. They also plan to experiment with Virtual Reality technology.
In advanced Game Design classes, students work as a team to design and build a 3D-animated game. During this time, students can choose between two Unity certifications that are considered the first of four credential levels. The remaining three certifications are earned in postsecondary education, so CTEC students have a head start in their first day of college.
Chandler High senior Nathan Yee wants to work in the software engineering industry, so enrolling in Game Design was a must.
"This is the fifth computer science-based class I've taken at Chandler," he said. "You get to model and animate in C#, so I'm excited to learn all these things."
Drone Operation
For some, drones are flying machines that deliver packages or perform light shows in the sky. But there's more to operating drones that students are learning about in CTEC.
"I've always had an interest in drones and how they worked," Chandler High senior Cameron Kyle said. "I'm finding out that drones are used in such wide applications. I always thought of them as niche, recreational use."
Drone Operation teacher Steven Volrich, a first-year teacher who flew drones in the Army, shares real-world examples with his students for drone use in fields like agriculture, search and rescue, and media production.
In this program, students learn to build and operate their drones on campus. Volrich said they hope to work with community partners to fly their drones in realistic applications. In future advanced drone classes, they have a chance to earn their Unmanned Aircraft Systems FAA Part 107 certification to fly commercially.
"Kids can graduate out of this class, and they don't have to have a four-year college degree. They can go right into their career," Volrich said.
Cyber Security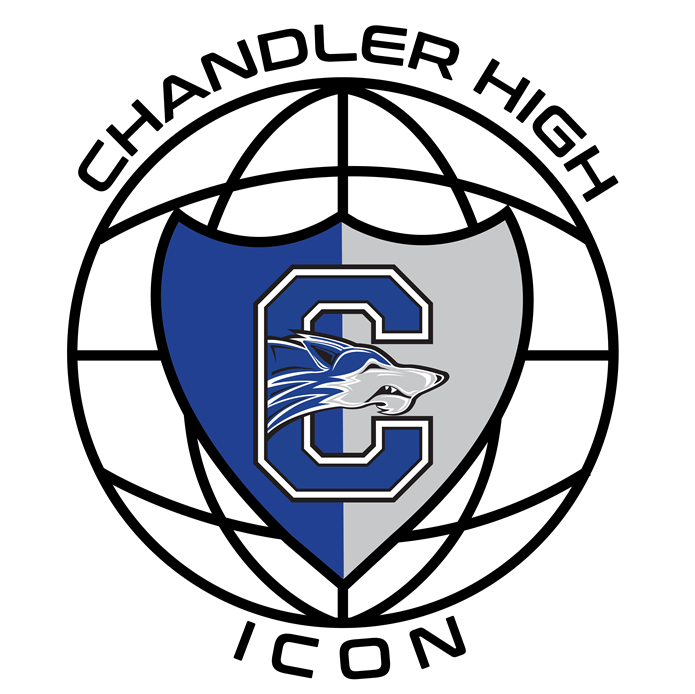 Janet Hartkopf, Cyber Security and Outreach Coordinator, started the Cyber Security program at Basha High School. She attends security conferences and applies her knowledge to creating curriculum and gathering the right technology with CTE. The program at Basha has grown over the years, and the students quickly found success while attending the program.
In April 2022, Basha High students Jaden George, Phoenix Wells, and Zander Miller signed with Open Source Integrators as interns. With such high demand and great success to back the program, CTEC wanted the opportunity to expand the program northwest of CUSD's 80 square miles.
About Chandler High and CTE
Chandler High, part of the Chandler Unified School District, offers 11 CTE programs such as Automotive, Culinary Arts, Graphic Design, and Sports Medicine in addition to the three new CTEC programs. Twenty CTE programs are offered across all six high schools in CUSD, but CTEC is only offered on Chandler High's extended campus.
Chandler High, which opened its doors in 1914, set the standard for academic excellence in the Chandler community. The school consistently ranks as one of the top high schools in Arizona in academics and athletics, and it's an International Baccalaureate World School. About 3,200 students attend Chandler High.
Interested in enrolling at Chandler High School? Visit cusd80.com/enroll or see the school's website at cusd80.com/chs.