Return to Headlines
Weinberg Gifted Academy named a 2022 National Blue Ribbon School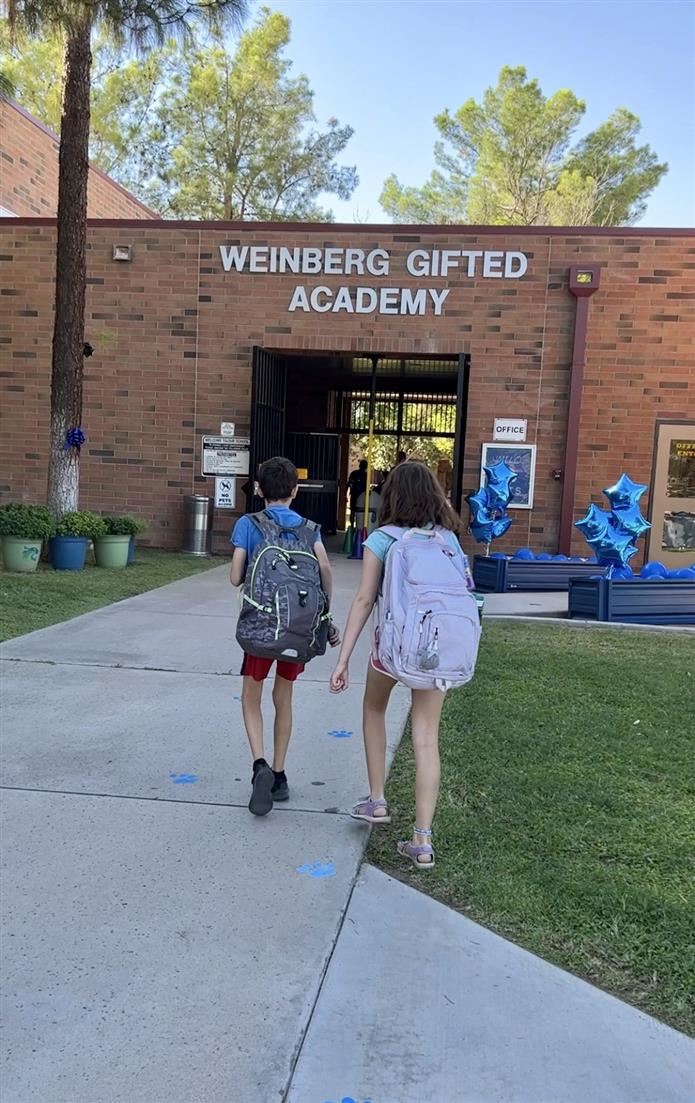 Chandler Unified School District (CUSD) is proud to announce that Weinberg Gifted Academy (WGA) has been named a 2022 National Blue Ribbon School. Six Arizona schools received the distinction today from the U.S. Department of Education, including Weinberg Gifted.

"This is a huge honor, and we are so proud to be recognized as one of the best schools in the nation," said Jennifer Nusbaum, Weinberg Gifted Academy principal. "The WGA community works so passionately for our students and this recognition is a testament to our core values which are bravery, kindness, and adaptability."
"Weinberg Gifted joins several other CUSD schools that have received this exemplary school recognition," said Frank Narducci, CUSD superintendent. "In fact, our schools have earned either the National Blue Ribbon Schools Award or the Arizona A+ School of Excellence Award 95 times since 1983. This is a proud day for Chandler Unified School District."
A group of WGA staff members and CUSD Superintendent Narducci will travel to Washington, D.C. in November to officially accept this prestigious award on the national stage. The National Blue Ribbon Schools Award program spotlights public and private schools where students perform at extremely high levels or where significant improvements are being made in students' academic achievement. More than 9,000 schools across the country have been named a National Blue Ribbon School since the program's inception in 1982.
Weinberg Gifted Academy is a school of choice and joins Knox Gifted Academy as CUSD's latest gifted program option. "WGA offers students who are eligible to receive gifted services a self-contained learning environment in the southeast valley, emphasizing science, technology, engineering, arts integration, and mathematics through a collaborative and interdisciplinary approach."
To learn more about WGA or to enroll, visit the Weinberg Gifted Academy homepage.