Return to Headlines
Prisha Shroff: A Hamilton High sophomore on the path to success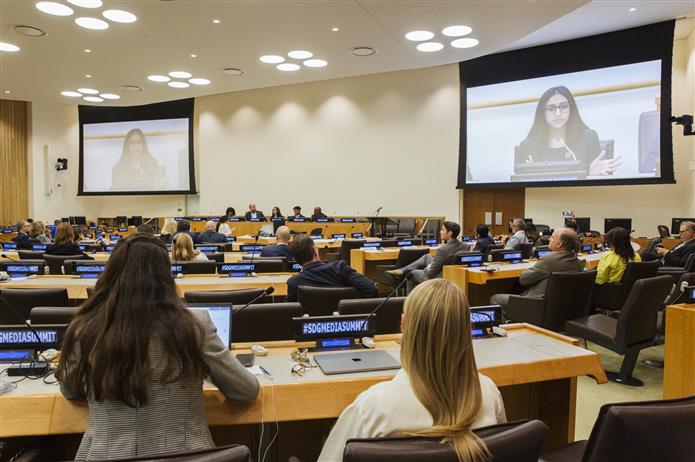 Prisha Shroff, a sophomore at Chandler Unified School District's Hamilton High School, is on the path to success.
She is an Arizona Science & Engineering Fair's 2021-2022 Computer Science Category winner, earning recognition by developing an AI-based Wildfire Prevention, Detection, and Suppression System. By using her coding skills and real-time meteorological and satellite data from NASA and NOAA, her invention identifies areas that may be most vulnerable to wildfires before they happen.
During summer 2022, she was awarded a $10,000 Lemelson Award for Invention by Broadcom MASTERS. She was also named in Junior Achievement of Arizona's 2022 18 Under 18 list.
Most recently, Prisha served as a panelist at an event hosted at the United Nations Headquarters in New York. During her panel session for the UN Sustainable Development Goals Summit, she encouraged other youths to bridge the gap between technology and innovation. Her panel was called "Steam for the SDGS: Engaging Youth Via Coding and The Arts."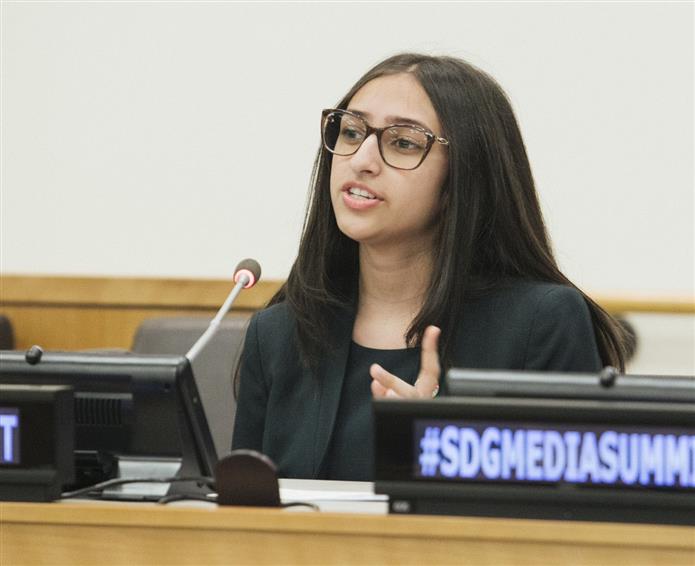 "It was honor to attend the summit and provide a youth perspective to the discussion. Hopefully, I can show how youth can have impact on sustainable development goals," Shroff said.
Her motto is "Be curious, dream big, never give up." With several accomplishments already under her belt, she shows no sign of stopping anytime soon. She hopes her fire prevention system becomes a real product that can be purchased in the future.
"Prisha continuously contributes to the proud tradition of successful students in science at Hamilton High School. In fact, I think by the time she graduates she will have set a new standard for what students can achieve while in high school. She is charismatic, driven, and brilliant student," Hamilton High School principal Michael De La Torre said.
Interested in enrolling at Hamilton High School or any of our schools? Visit cusd80.com/schools.