Return to Headlines
Arizona College Prep High teacher named 2022 AZ Bioscience Educator of the Year
During a special ceremony in September at the AZBio Awards, Arizona College Prep High School teacher Rachna Nath was honored as the Michael A. Cusanovich Arizona Bioscience Educator of the Year.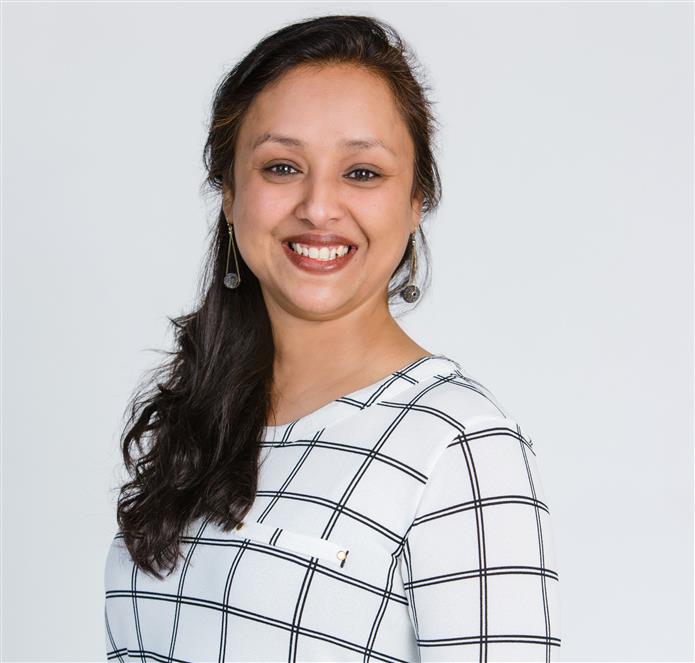 Nath is a honeybee scientist, innovator, and entrepreneur in addition to being a teacher at ACP High, also known as ACP-Erie and part of the Chandler Unified School District (CUSD).
"Rachna is absolutely deserving of this honor. She works tirelessly for her students. She works to bring the content outside of the classroom, and she helps our students learn that their dreams today can become realities today as well," ACP High School principal Rob Bickes said in an AZ Bio video honoring Rachna Nath.
Since joining CUSD in 2017, Nath has accepted dozens of invitations, honors, grants, and awards both for herself and with students under her direction. Most notably, Nath is one of TIME's Innovative Teachers of 2022, a National Geographic Certified Educator (2021), Junior Science and Humanities Symposium Teacher of the Year (2021), and a two-time recipient of a Lemelson-MIT Excite Award (2018, 2019).
"During my tenure as a high school teacher at CUSD, I became the person I was looking for to support and guide me while I was in high school," Nath said.
Nath and her students' successes
One of the most renowned student inventions under her guidance is a Hydrothermal Hat created by "Knights Innovators." The hydro-hat has temperature, humidity, and pulse meter in the frame of the hat, which is made of wicking material and communicates via Bluetooth to an app on a smart phone to communicate the level of heat stress the user is under. The goal of the project is to reduce heat stress and heat-related illness in Arizona.
Students presented their creation to Maricopa Superintendent of Schools Steve Watson and Deputy Superintendent Matt Morales in October 2019, which connected her students to Medtronics, SAP, Intel, and First Solar. The team was also invited by the Chandler Innovation Incubator program to start the Track 1 entrepreneurship program. The hydro-hat invention developed into the form of a wristband called the 'Sensehydro,' which is in the beta prototype stage and patent pending.
Each year, Nath's high school students bring innovative ideas, put them to action and research, and apply for patents like scientists would. As of 2022, students applied for six provisional and two patent pendings through her program called DRIPBL (Dream Research Innovate Problem/Project Based Learning).
Nath is a stellar example of CUSD's empowered staff members. She is a transformational leader who actively seeks partnerships with scientific community leaders to benefit her students. For example, she partnered with Dr. Abhishek Singharoy at ASU to help develop a biophysics chapter at ACP-Erie in February 2019.
CUSD is grateful to have talented and dedicated teachers like Rachna Nath on Team Chandler Unified.
Discover more opportunities from ACP High School at cusd80.com/acphs. Find more schools in Chandler Unified at cusd80.com/schools.