Return to Headlines
Promoting biliteracy at Chandler Unified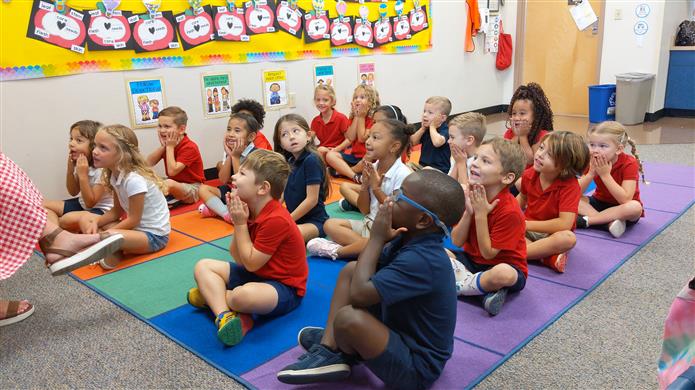 COMMUNITY EDUCATION NEWS — October is Celebrate the Bilingual Child Month. While many bilingual children grow up learning their second language in the home, some schools provide opportunities to learn a second language. The Chandler Unified School District (CUSD) offers Pre-K-8 programming geared towards teaching students Spanish or Mandarin Chinese. The district's Dual Language Exploration (DLE) and Dual Language Immersion (DLI) programs give students the opportunity to learn how to speak, read, and write in multiple languages.
Dual Language Immersion (DLI) Programming
"The Chandler Unified School District Dual Language Immersion (DLI) program is a program of choice designed to provide participating students with instruction in English as well as a second language," explained Assistant Director of Curriculum and Instruction, Jamie McBride. In this program, academic content is delivered in both languages. "The goals for this program include bilingualism, biliteracy, cultural awareness, and global citizenship." With these CUSD programs, students can attain high levels of proficiency in English and either Mandarin Chinese or Spanish, all while learning grade-level academic content.
CUSD has a 50/50 model for the DLI program, meaning students learn material in English 50% of the time and in the other desired language (Spanish or Mandarin Chinese) the other 50% of the time. In this coursework, students learn math, language arts, science, social sciences, and language instruction. "Children exposed to more than one language become problem solvers as they learn there are multiple ways to listen for understanding and to express themselves," explained McBride.

CUSD offers the Spanish DLI program at Bologna Elementary School (K-2nd), Chandler Traditional Academy Liberty (K-6th), Chandler Traditional Academy Freedom (K), and Arizona College Prep Middle School (7-8th). A DLI Mandarin Chinese program is offered at Tarwater Elementary School (K-6th) and Bogle Junior High School (7-8th).
Dual Language Exploration (DLE) Programming
Students can start learning another language as early as Pre-K with CUSD. This gives students an introduction to CUSD's Dual Language Immersion program by first putting them in a Dual Language Exploration program. Students can begin learning Mandarin as early as 4-years-old at Tarwater Elementary School. There are also options to learn Spanish at Chandler Traditional Academy Liberty or Chandler Traditional Academy Freedom.
There are many advantages to exposing children to multiple languages at a young age. The Pre-K options provide a great introduction to the language, without fully immersing the student in the language right away like the DLI programs do. "Our Pre-K options provide a balanced approach to Early Childhood Education with age-appropriate lessons in language arts, math, science, social studies, social-emotional development, and school readiness skills," explained McBride. The DLI program uses the arts, songs, rhymes, and community building activities to integrate Mandarin Chinese or Spanish into the curriculum. In this method, language and content knowledge are acquired simultaneously.
Supporting Our Students
It may sound complicated to learn two languages at once, but CUSD's curriculum sets students up for success. "There are instructional practices in place to ensure that both languages are adequately supported," explained McBride. Instruction derives from the PreK-8 continuum so vocabulary in both languages is understood and can be applied. Our highly qualified teachers have language expertise in either Spanish or Mandarin Chinese and are responsive to individual student needs expressed in either language in the classroom. Many of our teachers hold bilingual endorsements as well.
If you are interested in your child participating in one of these programs but you do not know the language yourself, you are in good company. "Many parents do not speak the target language their children are learning or have a limited experience with the language," explained McBride. "Classroom instruction can be supported in many ways at home—most importantly by asking children what they learned that day, and by reinforcing study skills and responsibility." Both the Spanish and Mandarin Chinese programs have instructional tools that can be used outside of the classroom to reinforce the language practice at home, even if the parent or guardian does not know the language.
Why Biliteracy?
Biliteracy has numerous benefits. "Being biliterate is an important 21st century skill," commented McBride. "Language immersion programs allow students to not only speak another language, but to write, read, and listen for understanding in both English and the target language." Research shows that children who are exposed to language instruction at an early age often do as well or better than their English-only speaking peers on state and national assessments. Biliteracy also teaches open mindedness and creativity, as students learn to "think" in more than one language, expanding their appreciation of multiple cultures and countries.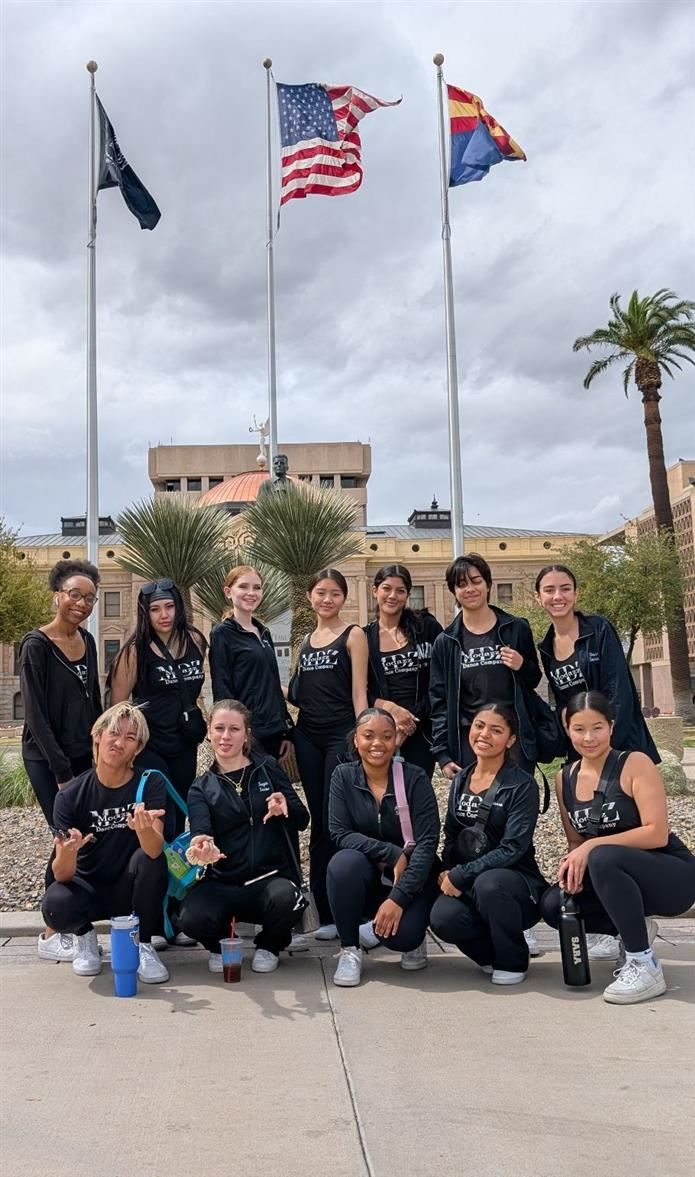 McBride has been involved with CUSD's DLI program since its first year of implementation, supporting classroom teaching teams and administrators in generating their DLI coursework. She holds a bachelor's and master's degree in Elementary Education with endorsements in English as a Second Language, Early Childhood Education, and Reading. She has served as a classroom teacher, site-level curriculum specialist and academic coach, and district-level academic coach supporting English Language Learners, World Language and Dual Language Immersion programs.
To learn more about our Dual Language Exploration options, visit our preschool/pre-k information page. To learn more about our Dual Language Immersion (K-6) options, visit our DLI page.
For further information, contact the principal of each school site by phone or email:
CUSD Community Education
480-224-3900