Return to Headlines
Meet Isabel Ticlo: Hamilton High grad, Miss Arizona and Miss Arizona USA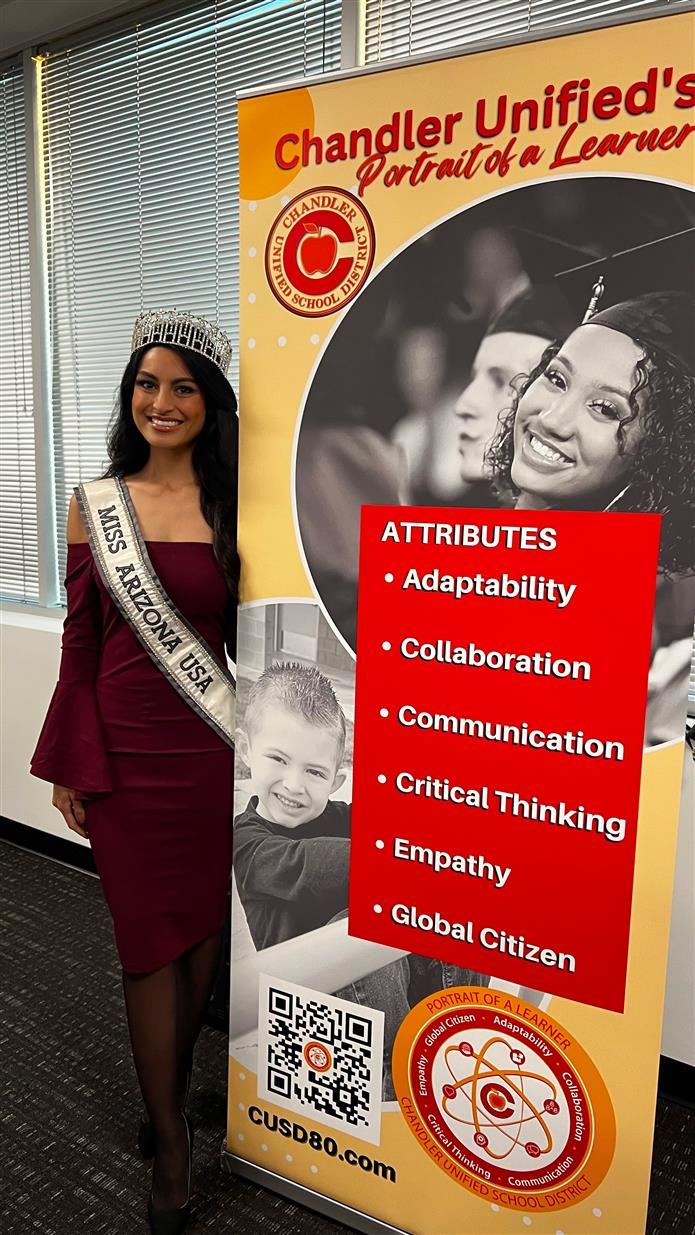 Isabel Ticlo, a Hamilton High School alumna (Class of 2012), is proud of her heritage. Her mom and dad, immigrants from Thailand and India, encouraged her to pursue a higher education. While her parents found success in America, they never forgot what it was like early on. So, they taught Isabel the value of giving back to the community.
"I have always been someone who enjoys being heavily involved with the community," Ticlo said.
While she was in the Chandler Unified School District, she volunteered with Key Club, Link Crew, and Leos organization, mentored by the Chandler Lion Club. She said one of her most impactful memories was raising funds to provide free vision screenings for low-income families.
Ten years later, she said she's still a proud volunteer with Leos, and she's a recipient of their highest honor: a Melvin Jones Award for service.
"Their partnership inspired my platform for pageantry: Supporting Those with Vision Impairment," Ticlo said. "It's what inspired me to become a volunteer on the Be My Eyes app, lending support to help visually impaired individuals perform daily activities. I'll never forget my first call with a man here in the valley who needed help reading the cooking instructions on his bag of rice. It only took two minutes of my time, and I was able to help someone live independently regardless of their diagnosis."
Seeing the value in helping others is something Isabel continues to carry in everything she does, and success follows her.
Isabel is the third person in pageant history to win both the Miss Arizona (Miss America) and the Miss Arizona USA (Miss Universe) titles. She is also a brown/black belt in Taekwondo, and a published author and illustrator. Her book is inspired by a cherished family lesson.
"One thing we were encouraged to do was one nice thing for someone else every day," she said. "That's the concept of my book that I authored and illustrated called "One Nice Thing A Day." All proceeds benefit charity. I'm working on my next book now called, "Yes, You Can."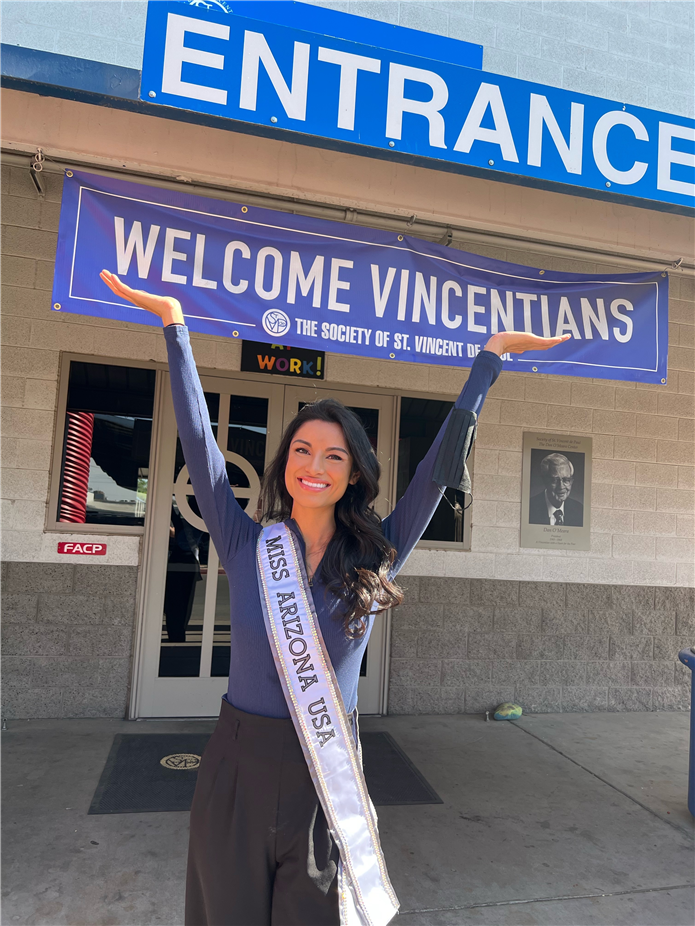 A Student of Change
After volunteering with craft classes at the Arizona Center for the Blind and Visually Impaired, she met someone who survived a horrible accident and received great care to adapt, thanks to their physical therapists. One fateful meeting inspired her to change her career. She is a second-year student in the Doctor of Physical Therapy program at Northern Arizona University's Phoenix Biocore Campus. She's also the class representative, a student council member, and a board member for the American Physical Therapy Association AZ Student Special Interest Group.
"While I loved my job, I had a realization that I could be someone who did more to help lift people up and contribute to their healing journey. I'm not going to lie, it was scary to pursue such a big dream, but I made it. My biggest takeaway from this journey is a message I like to share when I go into the community and speak to youth groups as a titleholder: While you can't always control what happens in life, you can control how you choose to react and live in this world. If you work hard, treat yourself kindly, and lead with positivity even amidst the chaos, you may surprise yourself and exceed your own expectations," Ticlo said.
Soon, Ticlo starts an internship at Mayo Clinic.
How has CUSD Helped Isabel?
When she remembers her time at CUSD, Isabel recalls mentors-turned-friends she met through Hamilton's Leos Club named Diana Moore, Ruth Jon Wick, and Ron Wick. She also thanks her former English teacher Mrs. Carr for encouraging her to write whatever came to mind and pursue scholastic opportunities.
"I will never be able to thank them enough for their constant outpour of support and love; without the programs and classes provided by CUSD, our paths may never have crossed," Ticlo said.
Advice for CUSD Students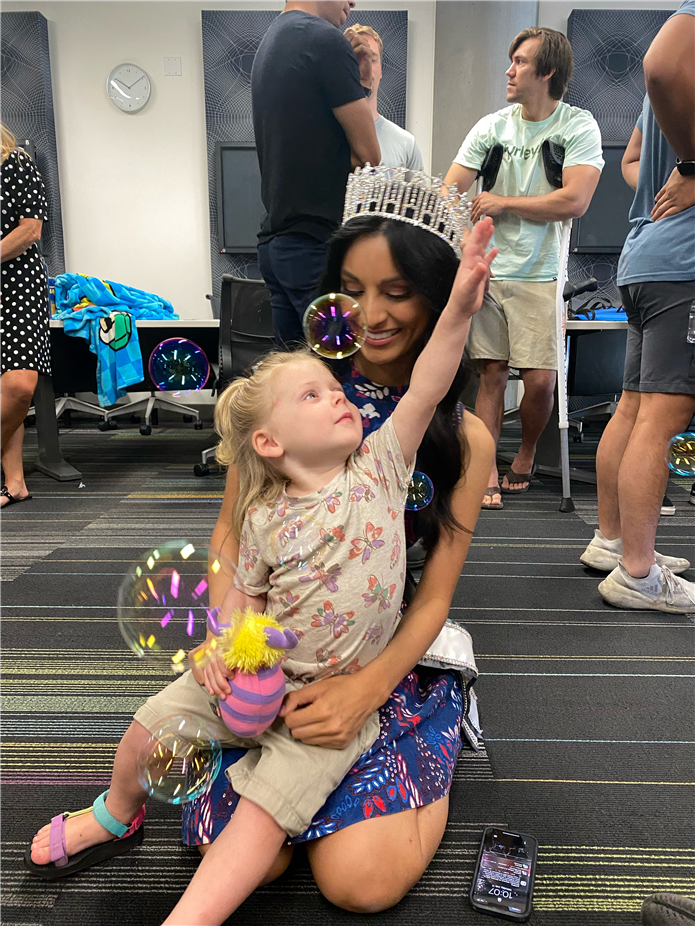 Isabel mentions how life, especially in school, can be overwhelming. But she said she implores students to consider choosing the less-worn path sometimes, too.
"I never thought my extracurricular involvement would direct me toward the road I'm cruising down today. CUSD also offers a lot of resources for mental health support and community involvement. I know my teachers always advocated for counseling services for those who struggled and there was always someone willing to lead new clubs if a student thought of one that didn't exist already. So, the possibilities for growth are truly limitless," she said.
Follow Isabel on Instagram @missazusa to connect.
Interested in enrolling your child at CUSD? Find details at cusd80.com/enroll.