Return to Headlines
Perry High senior named finalist in nation's oldest, most prestigious scientific competition 
Perry High School student Joshua Shunk was selected as one of 40 finalists in the Regeneron Science Talent Search 2023, the nation's oldest and most prestigious science and math competition for high school seniors. The competition is owned and produced by Society for Science.
This is quite an accomplishment for Joshua. He will represent the Chandler Unified School District (CUSD) at a weeklong competition in Washington, D.C. from March 9-15. The top 40 Regeneron Science Talent Search finalists, chosen from 1,949 applicants from 628 high schools across 48 states, Washington, D.C., Puerto Rico and four other countries, will compete for more than $1.8 million in awards.
The finalists were chosen based on their projects' scientific rigor and their potential to become world-changing scientific leaders. Finalists were selected by a national jury of professional scientists from a pool of 300 semifinalists.
Shunk's project is called "Neuron-Specific Dropout: A Deterministic Regularization Technique To Prevent Neural Networks From Overfitting and Reduce Dependence on Large Training Samples."
During the competition, students will have a chance to connect with leading scientists. The winners will be announced during a livestreamed awards ceremony on March 14.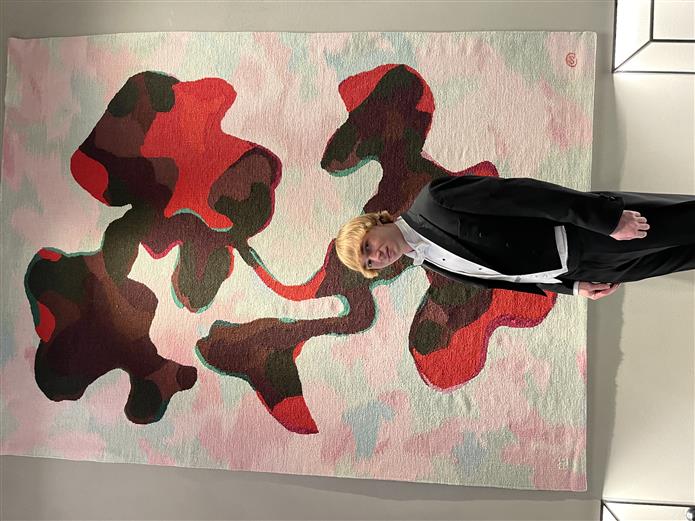 About Joshua Shunk
In the last year, the 18-year-old raked in a number of scientific awards. Shunk won first place in the Robotics and Intelligent Machines category at the International Science and Engineering Fair (ISEF) held in Atlanta during May 2022. This honor included an opportunity to travel to Stockholm, Sweden for ten days to present his research at the Stockholm International Youth Science Seminar (SIYSS) and participate in a week of festivities associated with the Nobel Prizes.
Shunk was at all the seminars, banquets, and ceremonies held to celebrate and honor the laureates.
Perry High School science teacher Karen Hutchinson first met Joshua in her Honors Chemistry class during his sophomore year. Joshua conducted a research project and competed in Science Fair competitions that year, and she was his adult sponsor for his voluntary work.
They continued to partner together when he completed another project, which earned him his first-place prize at ISEF, in Hutchinson's Honors Science Research class.
"Joshua is extremely bright and dedicated. He spends many hours working on classes and research. I know that he cares deeply about his work and his learning, but I have never seen him stressed or flustered. Josh's ability to remain calm under pressure is extraordinary. He is also extremely likable and good-natured. Josh is humble and unassuming and treats classmates and adults with respect," Hutchinson said.
Hutchinson, a teacher at Perry for 15 years, said she chose to teach after having worked in a STEM field for many years. She said she thinks the challenge of advanced math and science classes seems daunting to many teenagers, but certainly not for students like Joshua.
"Josh is among the nicest people I have ever met and everyone at Perry is thrilled that he is winning awards for his brilliant work."
Innovation in Chandler
Joshua is one of many Chandler Unified students passionate about STEM/STEAM (science, technology, engineering, arts, and math). You can meet more CUSD students like Joshua at the upcoming Chandler Innovation Fair happening in downtown Chandler on Saturday, February 25 from 10 a.m. - 3 p.m. The fair will feature projects, performances, and students from every CUSD school.
Interested in enrolling at Chandler Unified? Visit cusd80.com/enroll today.