Return to Headlines
Arizona College Prep Middle School connects with City of Chandler in its first Future City Competition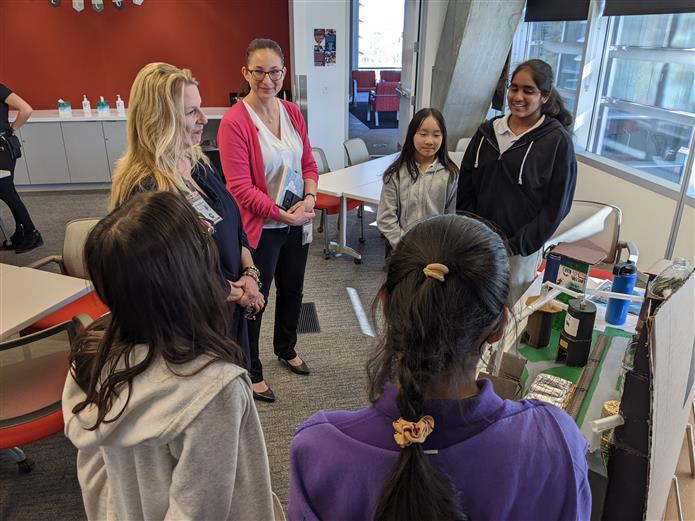 Since November 2022, Chandler Unified School District (CUSD) students at Arizona College Prep Middle School (ACPMS) have been building solar panels made of tin foil, tanks made of recycled gallon water bottles, and apartments made of cardboard. Their work may seem like a recycling project, but their efforts are for designs that have potential to be future cities.
The students are preparing for what is called a Future City Competition. Future City is a hands-on program that brings STEM (Science Technology Engineering Math) to life for students in grades six through eight. ACPMS principal Manjula Reddy introduced Future City to students this school year and formed a campus club with parent sponsors.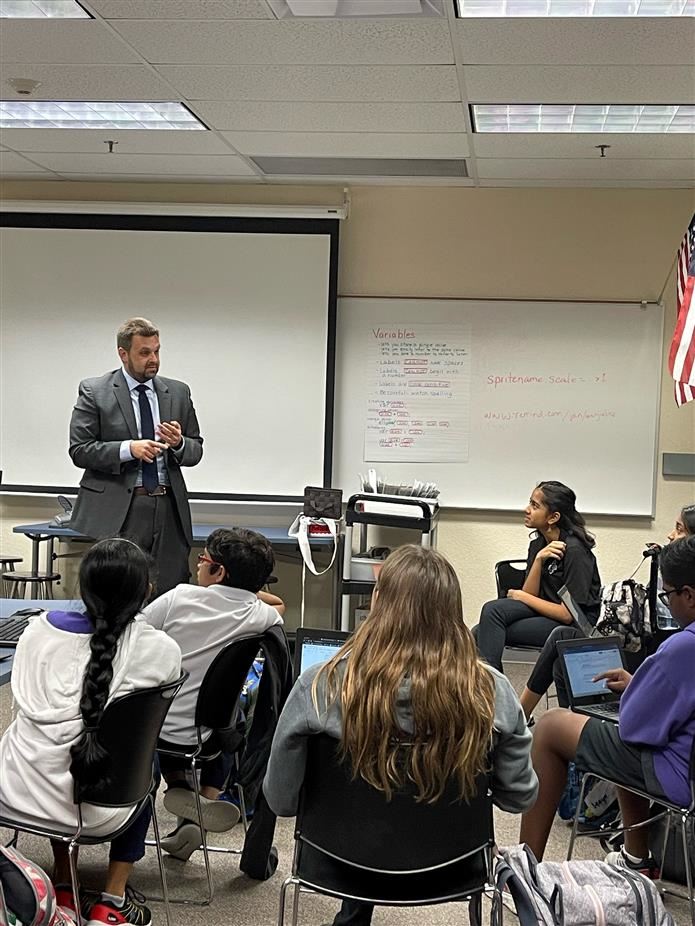 "We had about 20 something kids show up, and they were super enthused to build a future city. They were talking about climate change, how they will mitigate it, and how they will adapt to it. It is a learning experience for me and for the kids where they are trying to overcome those challenges, thinking 100 years out," Priya Balasubramaniyam, one of the club parent sponsors, said. Priya's sixth-grade daughter is part of the Future City Competition Club.
The City Manager for Chandler, Josh Wright, visited ACPMS last semester and explained to students what they should consider when planning a city. The students worked in teams to address a topic that city managers may face including renewable energy, water conservation, and recyclable materials. Then, students created city models, amusement parks, and towns based on their scientific research.
"Our community is awesome. Whenever we ask for something, in this case recyclable donations like cardboard boxes and cans, our parents get those things to us quickly," Principal Reddy said.
The club met weekly at school, but teams met three times outside of school to create their dioramas.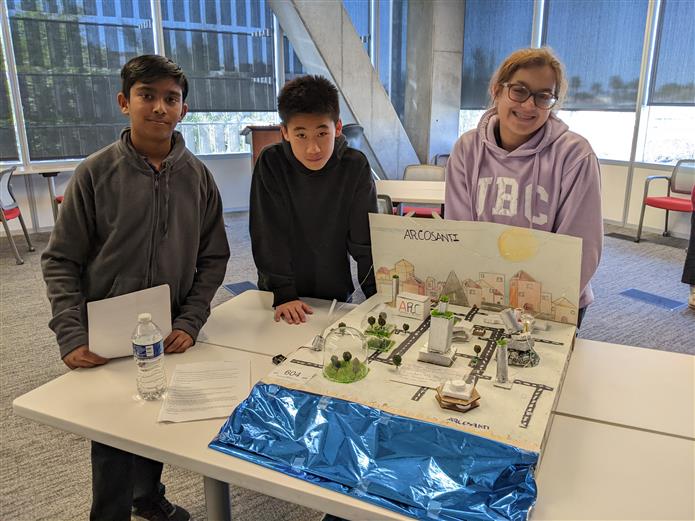 "My background is in engineering and project management, and it is an exciting program, Future City, because it encompasses a holistic range of all disciplines of the real world. So, to have a program like that that we can work the kids through I think is just tremendous," parent sponsor Kevin Abney said. Kevin has two kids, seventh and eighth grade, at ACPMS.
ACPMS students were invited on Thursday, February 9, to display their work for City of Chandler staff in a science-fair-like setting. After presenting to their guests, students networked with visitors like Chandler City Magistrate Alicia Skupin, civil engineers, and others.
Students competed in the State and Regional Future City Competition on January 21 in downtown Phoenix, but they did not qualify. However, Reddy said with more time to build and research, students and sponsors are already locked in to come back next year.
"The students at Arizona College Prep represent Chandler's bright future. It was wonderful to engage these innovators and see how they would approach the real-world opportunities and challenges facing cities like Chandler," Chandler City Manager Josh Wright said.
Interested in Arizona College Prep Middle School? Visit cusd80.com/enroll for more information or visit the school's website at cusd80.com/acpms.
Want to see more STEM learning in action? Come see the Chandler Innovation Fair in downtown Chandler, Saturday, February 25 from 10 a.m. - 3 p.m. at the Dr. A.J. Chandler Park. Visit chandleraz.gov/innovationfair for more information.