Return to Headlines
How music helps, encourages CUSD students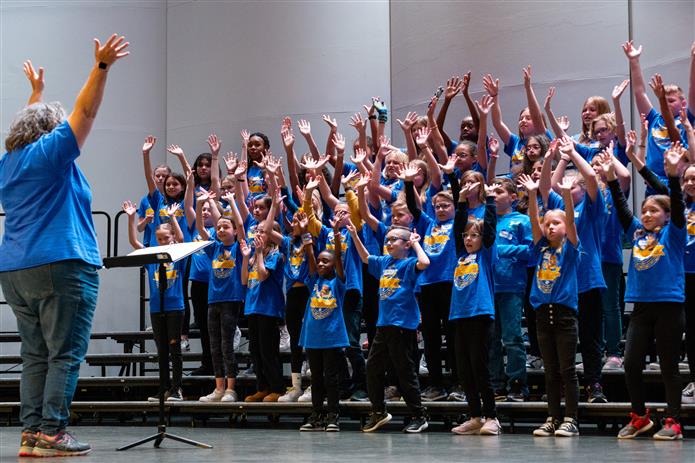 COMMUNITY EDUCATION NEWS — March is Music In Our Schools Month (MIOSM®). The National Association for Music Education (NAfME) designates March as Music In Our Schools Month in order to bring attention to the value of music education and the importance of music in our schools.
Mary Davis, general music teacher at Sanborn Elementary School, and Kim Abrahamson, general music teacher at Haley Elementary School, discuss the value of music and how to best encourage it in our students.
Benefits of Music
Music offers many different benefits to children. Music is a great avenue for children to play, cooperate, and express emotions. It can help students develop language, reading skills, and coordination. "Music helps us tap into our humanity. It helps us express our feelings, our struggles, and our joys in a way that few other mediums can," explained Abrahamson. "It helps build community and brings people together and helps us remember that we are greater than the sum of our parts."
What's more? Music is rich in many other school subjects including history, math, reading, and even physical education. "As I always tell my students, 'Music is math... It just sounds better,'" joked Abrahamson.
Music is for everyone. Some students who excel in music class are the same ones who struggle in reading, math, or in social situations. "I love that students who may be struggling with their other classwork can shine in music," expressed Davis. Music provides additional avenues for children to find success.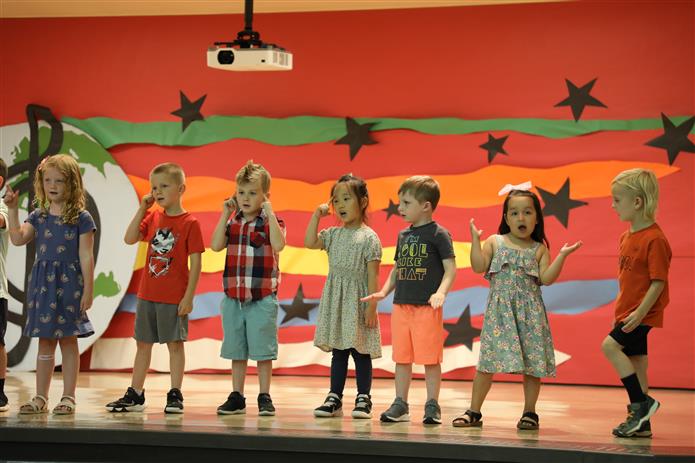 More than just being a place for students to shine, the music room can be a place of belonging and joy. Davis notices that some of her students are excited to come to school each day because of the opportunity they have to learn music.
The very expression of music is unique and beneficial because it is a much louder expression than is encouraged in many other mediums in school. "In a world where children are often asked to sit still and be quiet, it's a chance for them to move, play, create, and use their voices," explained Abrahamson.
Encouraging Involvement in Music
We can encourage children to become involved in music in a few different ways. One such way is by offering many different opportunities for students to be involved in music. While not all students like to sing, they may find a love for music through percussion or orchestra. Perhaps their interest in music is in composing or even in being a DJ. Students should be exposed to many ways to be involved in music so they can find where their passion is.
Students need not be "good at music" to explore an interest in music. "While we may get more pleasure from music the better that we get at it, we don't need to be the best musician in order to enjoy ourselves. Just like any other skill, music takes practice, and we won't always be good at it at first," explains Abrahamson.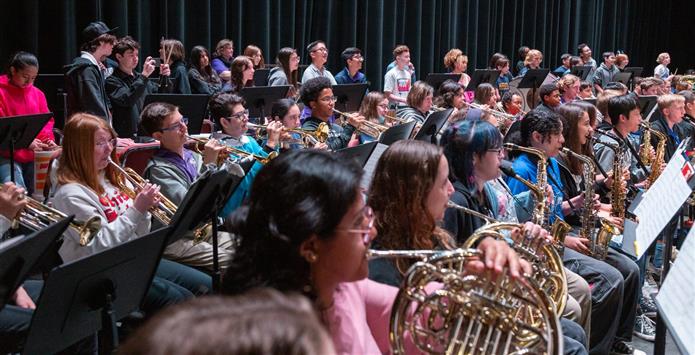 To help our students grow in their music journeys, we can encourage their involvement in other music opportunities like lessons, classes, or even just showing an appreciation for their music. Parental support is a very large indicator of student success in music. Learning music takes a lot of practice and hard work. As such, parents should encourage their kids, express excitement in their progress, and push them to keep working hard even when it becomes challenging.
Davis began her love for music in third grade when her elementary school brought on a music teacher for the first time. She began taking piano lessons and took part in her high school's performance of The Sound of Music. From there, she went on to receive a Bachelor of Vocal Music from the University of Arizona and has taught junior high choir, high school choir, class piano, music appreciation, and elementary general music.
Abrahamson started playing trombone in fifth grade and never looked back. She knew she wanted music to be her career in high school due to the safe place the music room was for her. She joined community youth orchestra and bands and travelled to Europe with them. Abrahamson continues to play with the Symphony of the Southwest in Mesa. She has a bachelor's degree and a master's degree in Music Education from Lawrence University and Arizona State University, respectively.