Return to Headlines
Chandler Unified introduces the Hope Institute to raise awareness for youth mental health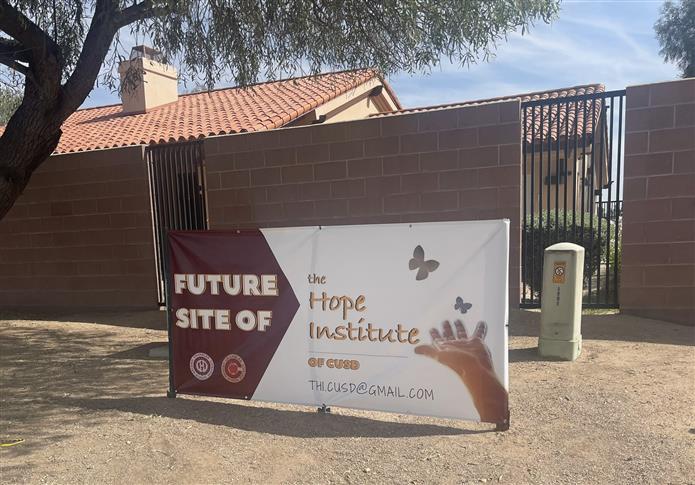 Chandler Unified School District (CUSD) is bringing on more resources to raise awareness for Youth Mental Health. The District is committed to addressing this very important issue.

One new resource is the Hope Institute of Chandler Unified School District. The Hope Institute, which is based in Ohio, focuses on treating individuals, including our youth, who may have suicidal thoughts or ideation. Details are still being finalized with the goal of opening the Arizona location before next school year.

"Chandler Unified School District has been working diligently with community partners to keep students safe," said Brenda Vargas, CUSD Director of Counseling & Social Services. "Our partnership with the Hope Institute will be the first of its kind. This school-based mental health provider will offer intensive resources and support. Any CUSD student in need of these services will be able to receive help within 48 hours and up to 4-5 times a week. All Hope Institute of CUSD clinicians will have suicide specific treatment training that reduces thoughts of suicide within 5.2 weeks."
Another new CUSD program, still under development, is called Teen Mental Health First Aid. It's a peer support- based program that teaches students how to support each other in times of need. A third resource being made available in CUSD is the Arizona State University Toolkit which is also a peer-to-peer help training program for students. Both programs are designed to teach students how to listen to one another and how to get an adult involved.

"Our students are the future and in CUSD we are dedicated to supporting all areas that empower students to learn including mental and emotional health," said CUSD Superintendent Frank Narducci. "We are excited to add these new resources to our already robust list of offerings and tools available to students, families, and staff." To view all the resources, district partners, and upcoming events on this topic as well as helplines and hotlines, visit the Counseling and Social Services page at cusd80.com/counseling.

The HOPE institute of CUSD is expected to open its doors at the beginning of the 2023-24 school year and will be located at 1919 E Queen Creek Rd. Gilbert, AZ 85297. To contact the Hope Institute of CUSD, please email THI.CUSD@gmail.com.