Return to Headlines
Two CUSD teachers selected for Disney 100 educator celebration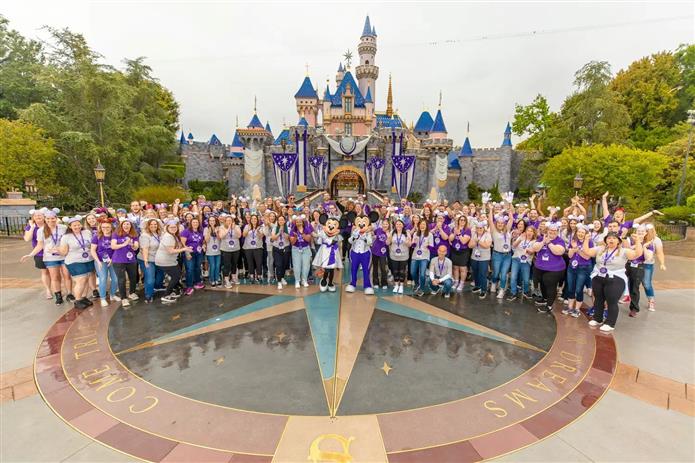 Two Chandler Unified School District (CUSD) teachers were among 100 educators selected for a Disney Imagination Campus Celebration at Disneyland Resort, May 4 through 7, 2023. Rice Elementary School technology teacher Nasreen Wahid and Riggs Elementary School 4th grade teacher Kristina Griffin were two of 18 Arizona teachers chosen from 7,900 applicants. The educators who received this honor represented elementary and secondary education from 38 states. The organization selected the teachers for their extraordinary creativity and imagination, inspiring the next generation of innovative thinkers.
The 100 teachers' celebration included a celebratory cavalcade down Main Street, U.S.A., a workshop experience at the Disney Imagination Campus with learning sessions led by Disney leaders and Imagineers, and more special events. This honor happened during Walt Disney Company's 100th-anniversary celebrations and National Teacher Appreciation Week.
Disney Imagination Campus is a series of educational experiences influenced by beloved Disney franchises that offer interactive workshops, performances, and events centered around arts, science, technology, humanities, leadership, and innovation.
Nasreen Wahid - Rice Elementary School
Wahid completed her 19th year of teaching and her 17th with CUSD in the 2022-2023 school year. She said she was always in awe of the imagination and craft of Disney's storytellers, animators, and Imagineers, so it was an honor to have been recognized by Disney.
"The whole experience was truly magical and still feels like a dream! It was inspiring to spend the day alongside all the amazing teachers chosen and participate in the Disney Imagination Campus educational programming. I have many new ideas for lessons that I am looking forward to using with my technology students next year! The highlight of the event was riding in the special cavalcade through Disneyland. Park guests waved, cheered, and shouted their love and thanks to teachers. It was so touching, and I will treasure this memory," said Wahid.
Kristina Griffin - Riggs Elementary School
This past school year was Griffin's first year with CUSD and her 11th overall in education. She said she's excited to bring ideas from the workshops back to her classroom.
"My favorite part of the weekend was learning how Disney uses technology for light and water shows. Getting hands-on practice designing our water show and seeing what the professionals brought to life later that evening during World of Color was a surreal experience," said Griffin.
Griffin also loved developing new friendships with multiple inspiring teachers across the country.
Through exclusive professional development experiences like the Disney celebration, both CUSD teachers carried valuable lessons for their classrooms and careers that influenced their ability to connect CUSD's Portrait of a Learner initiative to students at Rice and Riggs Elementary Schools.
Congratulations once again to Mrs. Griffin and Ms. Wahid!