Return to Headlines
Carlson Elementary student goes viral singing 'Super Mario Bros.' song at talent show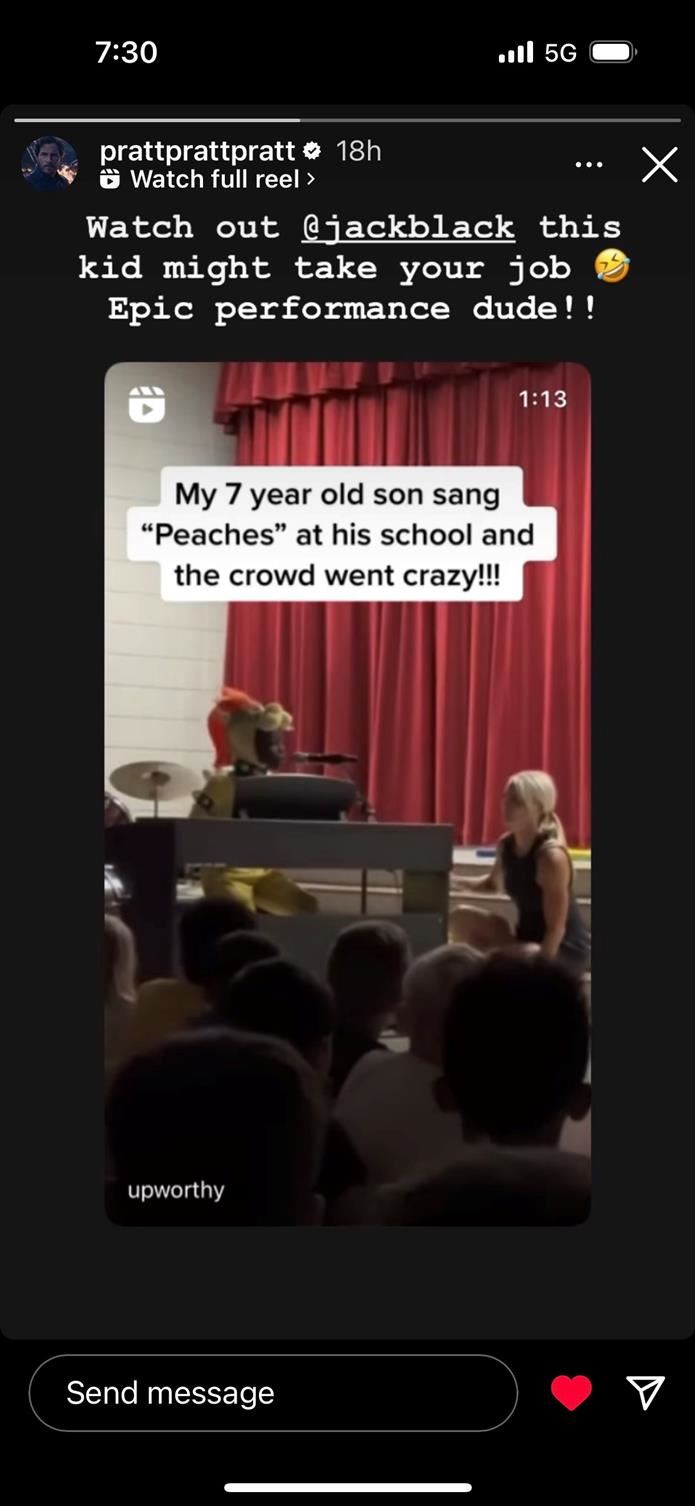 Who knew a 7-year-old from Chandler Unified School District's (CUSD) Carlson Elementary School would capture the Internet's attention?
On May 19, 2023, Cairo Koomson dressed as "Super Mario Bros." villain Bowser sang the hit song "Peaches" from the movie adaptation of the video game. Cairo performed during his school's spring talent show, and the crowd loved him. Students waved their hands from side-to-side and sang along as his mom, Tracy Koomson, captured the moment in a now-viral video. The clip has been shared online across the internet and garnered millions of views on social media.
"He's always been a bit of a 'ham!' Sometimes our family will just sit on the couch and say 'OK, now action! Perform! Entertain us,' and he'll come up with anything on the spot. It means everything to me [to see other kids love Cairo's performance]! It's not easy standing up in front of your peers to perform. But the audience participation made it a group performance. I couldn't have asked for a greater response," said Tracy.
Actor Chris Pratt, who voices the lead character Mario in "The Super Mario Bros. Movie," shared the video on Instagram and told Jack Black, Bowser's voice actor, to "watch out ... this kid might take your job!"
"The Super Mario Bros. Movie" has made $1.3 billion worldwide since premiering April 5 in theaters, according to Box Office Mojo. The film is an animated adaptation of a beloved Nintendo video game franchise that's been a staple in gaming households since the '80s, so it's a hit with nostalgic adults and generations of new Mario fans.
"It's so surreal ... The main people you would want this post to get to, got it! Cairo's face was frozen in shock just trying to wrap his head around it like 'how?' " said Tracy.
Cairo said he was a little scared to perform, but once everyone started singing, that fear went away. Funny enough, Cairo said he doesn't like Bowser as much as it appears.
"I love the song that Bowser sings to Peach, but Bowser is the villain, so I don't love him. I love Donkey Kong because he's so strong," he said.
Brotherly love behind the song
Cairo's friends complimented his performance that day, but Cairo was happier to represent his little 6-year-old brother Eli, who loves "Peaches."
"I love my brother a lot. We're even the same age for 2 weeks out of the year ... So we are just super close and he inspires me because I know everything that he tries to do is not easy for him, but he keeps trying. So that's why I told him I would sing the song for him because I have to be brave like him," said Cairo.
Tracy said that their relationship is reminiscent of the dynamic brothers in the movie, Mario and Luigi.
"They have one of the sweetest dynamics with each other that I've observed between siblings. Cairo's always looking out for his brother and he's super protective ... As far as Eli, he loves being around Cairo. He feels secure with him. Sometimes he'll even go lie in Cairo's lap and say "Eli sleep" and Cairo will hold him even though they're almost the same size and rock him to sleep. Most importantly, Cairo is proud to be his brother," said Tracy.
Chandler Unified supports students' aspirations
Cairo's act went viral, but there were about 20 performances in the Carlson Elementary talent show led by 6th grade teacher Mrs. Kelly Murrieta and P.E. teacher Mrs. Kat Hendricsen. The elementary school was recently named an A+ School of Excellence by the Arizona Educational Foundation, and some of Carlson's best qualities are its supportive staff and welcoming community.
The staff members love seeing Cairo thrive in school and on social media.
"He's a well-mannered, intelligent, kind-hearted, athletic, and funny young man ... You can see the leadership and protector role he plays at home both physically and emotionally. He's got a maturity about him due to the special relationship he has with his brother. He has a charisma beyond his years and is a crowd pleaser," said Carlson Elementary Principal Andy Morgan.
Though he was ensuring stage equipment was working for students during the talent show, Morgan said he could feel the performance's ambiance from behind the scenes.
"The student section sort of came to life when he played and sang, and it just sort of took off. The energy from the crowd then fueled him to really embrace the moment and shine, and it made for one of the best performances I've witnessed during a talent show. It reminded me of an episode of 'America's Got Talent' when a Golden Buzzer would have been hit and the confetti would have dropped after he lit up the multi-purpose room," said Morgan.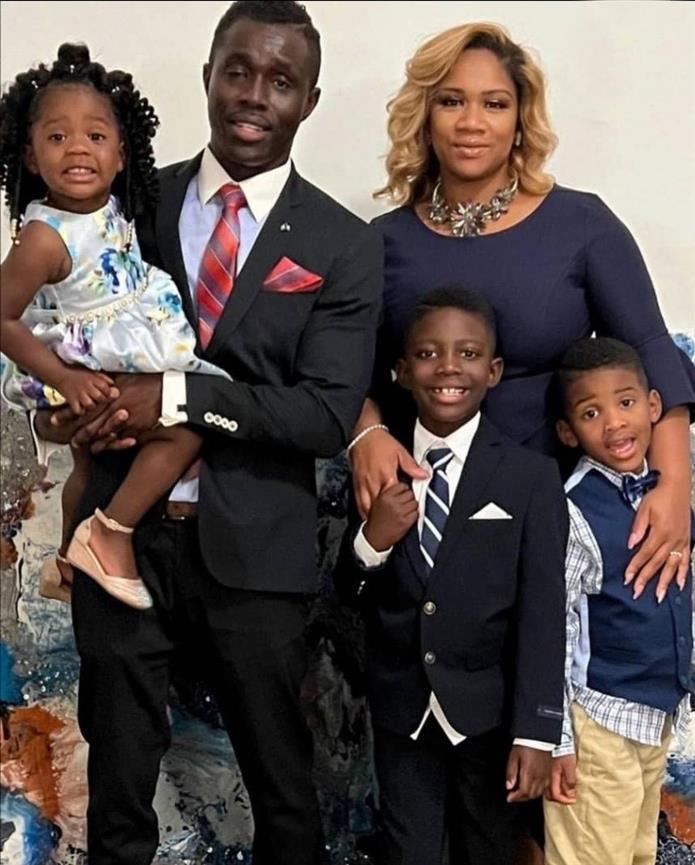 The love is mutual for the Koomsons, who appreciate the staff at Carlson.
"I couldn't ask for a better school, staff and faculty through this moment and prior, too! They truly are the best of the best! My family and I feel so blessed to have always had the support of the team and to have it with both of our sons. It's because of their positive reinforcement and superior educational program that my sons are thriving and reaching for the stars so they can touch the moon. We can't thank everyone enough for their devotion and enthusiasm for success. Like Cairo said to me, 'Carlson's gone viral because everyone was singing.' So it's been a wonderful experience! And we've truly enjoyed sharing in all the excitement with everyone," said Tracy.
Cairo said he loves the kids at school, especially when they play football together. The first day of the 2023-2024 school year is on July 19, and Cairo has some hopes for next year.
"I'm excited to see who my new teacher will be, and I hope she is nice like Mrs. Yablon and not too strict. I want to meet new kids and see the ones I already know and all that stuff. And I think I'll get a new backpack," said Cairo.
When he grows up, Cairo hopes to be an engineer like his dad and travel the world, tracking his adventures on video. He wants to show people other countries so they know what it's like before they visit.
"Maybe they will want to go visit after I show them what's fun to do there," he said.
For now, CUSD staff members are excited to see where Cairo's talents will take him and his family.