Return to Headlines
Casteel High baseball coach named a 2023 Regional Coach of the Year twice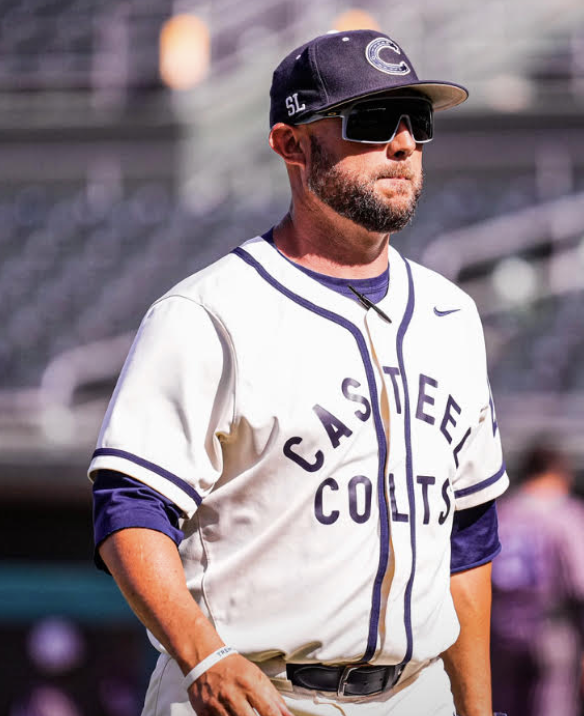 Matthew Denny, Camille Casteel High School (CCHS) head baseball coach, was named a 2023 Regional Coach of the Year by the National High School Baseball Coaches Association (NHSBCA) and the 2023 American Baseball Coaches Association/ATEC Regional Coach of the Year.
"It's just a nice acknowledgment for the hard work and time you spend on trying to make the players and program better each day," Denny said. "I love everything about Casteel. I love our baseball community, our facilities, our admin team, my coaching staff, and especially my players. It's simply a special place to work and coach."
Representing Region 7 as one of eight honored coaches in this national recognition, Denny has a career 305-126 record (.707 winning percent). During his 305 victories, Denny has won three state championships in 2014, 2016, and 2023. He has amassed 20 or more victories in nine seasons with 15 post-season appearances. His 2013 team tied a state record for 29 straight wins and still holds the record for going 70-7 in two years. Matt's accolades include Arizona Baseball Coaches Association (AZBC) Coach of the Year four times prior to this year and District Coach of the Year three times. One of his proudest accomplishments is sending 41 student-athletes to Division 1 schools and supporting 12 players drafted by Major League Baseball (MLB) — including Alejo Lopez and Daniel Butler from previous coaching jobs.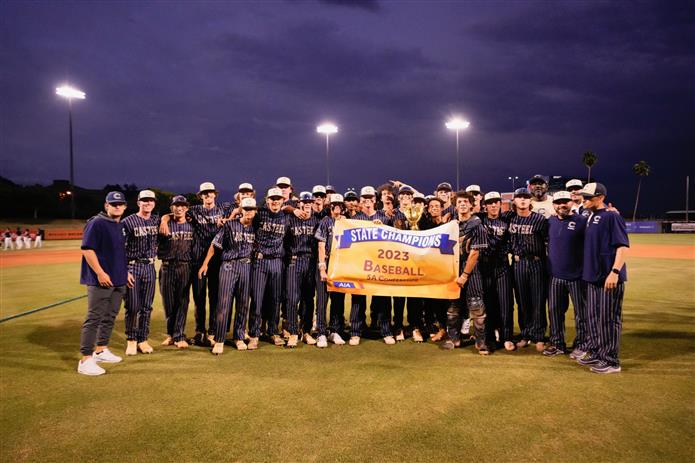 "When you hire a head coach for any program, you are hiring them to achieve two objectives: win and mold the young men and women they coach into adults of the highest character ... Coach Denny might far surpass his coaching accolades if you could quantify his impact on the individuals who call him 'coach.' He teaches respect for your opponents, teammates, and the game," CCHS principal Jayson Phillips said.
The Colts baseball team has a motto: "for the brand." For Denny and his student-athletes, everything they do is a reflection of the program from practice and game day, to the classroom.
"The impact that Coach Denny has made on our school community is invaluable. The Casteel motto is 'Courage, Character, and Commitment.' The students in our baseball program have learned all three. The Casteel team is young, and I do not doubt that under Coach Denny's leadership, they will continue to add to his impressive resume and claim state records," Phillips said.