Return to Headlines
Basha High School Biology teacher recognized
Chandler, AZ – The National Association of Biology Teachers (NABT), in conjunction with Carolina Biological Supply Company, is pleased to present Miranda Thornton with the 2023 Outstanding Biology Teacher Award (OBTA) for the state of Arizona. Given annually since 1961 to a teacher from each state in the United States, the District of Columbia, US Territories, and Canada, this honor recognizes a teacher who has made invaluable contributions to the profession, enhancing the teaching of biology. Criteria for the award include teaching ability, experience, innovation, initiative, positive student-teacher interactions, and collaboration in the school and community.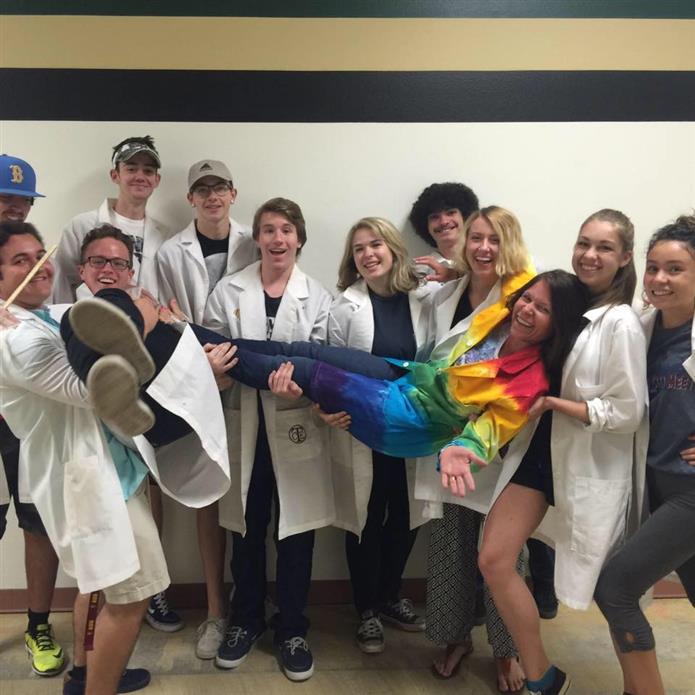 Ms. Thornton teaches biotechnology courses for the Career and Technical Education (CTE) program at Basha High School in Chandler, where she has taught for eleven years. She received her Bachelor of Science in Biology from Arizona State University, her Master's in Secondary Education from the University of Phoenix, and her Master of Science in Biological Sciences with an emphasis in microbiology from Clemson University. Ms. Thornton has been teaching science courses for the past eighteen years, previously holding positions at Payne Junior High School in Queen Creek and Chandler Online Academy. Ms. Thornton has also worked with the Arizona STEM Acceleration Project (ASAP) at Arizona State University to reimagine the STEM education ecosystem.
At Basha High School, Ms. Thornton has guided several students to state and national competitions as an advisor for HOSA (Future Health Professionals), and she also coaches Girls Flag Football and advises the ski club. Ms. Thornton prides herself on creating an inviting classroom, "engaging the students to create a purpose for what they are learning. Students want to know why they are doing something and how it can help them," wrote Ms. Thornton of her teaching philosophy.
The NABT is proud to recognize Ms. Thornton's contributions to advancing biology education in Arizona. "Ms. Thornton's commitment to providing her students with hands-on learning experiences and access to cutting-edge lab technologies is impressive, as is her dedication to student success both inside and outside the classroom. We are pleased to recognize Ms. Thornton's years of dedicated service with this award," said Dr. Daryn Stover, OBTA Director.
In November, the NABT will give a special presentation to OBTA winners at the national conference in Baltimore, MD.
# # #
About NABT: Since being established in 1938, the National Association of Biology Teachers (NABT) has been the recognized "leader in life science education." Thousands of educators have joined NABT to share experiences and expertise with colleagues from around the globe, to keep up with trends and developments in the field, and to grow professionally. For more information about NABT, please visit www.nabt.org.
Watch her story from azfamily on YouTube.