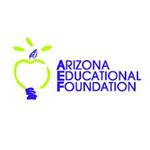 Hull is an A+ School of Excellence
We are proud to announce that Jane D. Hull Elementary has been named an A+ School of Excellence by the Arizona Educational Foundation. The A+ School of Excellence™ program is a comprehensive school assessment program that celebrates outstanding schools and brings to light the positive stories and successes happening in public schools every day. Hull is honored to have received such an honorable award. Thank you to our students, staff, parents and community for helping make us an A+ School!
Click here to connect to the Arizona Foundation website.