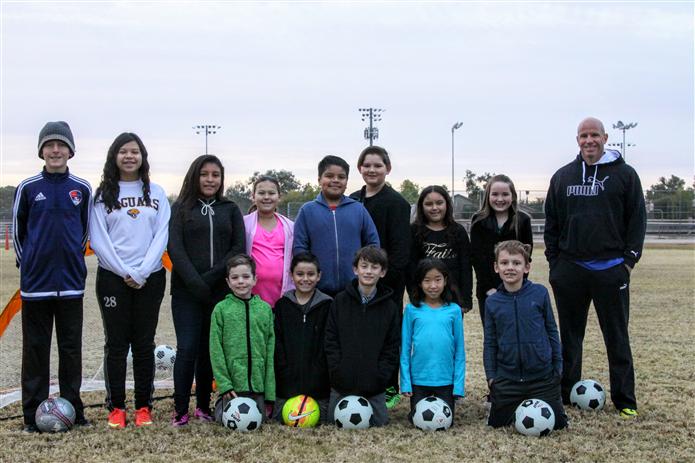 PAVING THE WAY- AJHS SOCCER PLAYERS HELP OUT YOUNGSTERS
Officer Cole thanks Kieran Davis and Monique Albarran for their dedication in assisting him with coaching the Andersen Elementary soccer club. The season ran from October through May and both were invaluable to the club's success.
-Missing from the team photo is Gerardo "hands in pocket" Acedo.