Welcome to Elementary Connect at Chandler Online Academy
It is our mission to create future ready students by creating a personalized and student-centered learning environment with robust learning experiences . Our goal is to prepare them for a world that is increasingly driven by technology. As our program continues to evolve, our focus remains on student learning and application of real-world skills. At Elementary Connect we:

Provide daily live instruction that meets the needs of each of our students
Deliver the highest quality educational materials and online instructional supports such as; live specials, success mentoring, and student clubs
Support students in developing relationships in the online and offline environments
Offer in person experiences throughout the year including; field trips, tutoring, and hands-on learning

We can't wait for you to be part of our Hornet family!

-- Katie Moe, Director of Elementary Connect @ COA
Elementary Connect Featured Videos
Elementary Connect at Chandler Online Academy
Chandler Unified - The Premier District of Choice
Chandler Unified - Watch Your Dreams Grow!
What's Happening Around Elementary Connect
Upcoming Events
October 27, 2021

November 10, 2021

November 11, 2021
Elementary Connect Photo Albums
Photo Album - Wacky Wednesdays
Elementary Connect Brags - Honors, Awards and Special Programs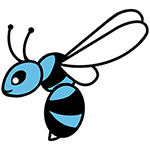 There are a LOT of great things going on in our school — honors, awards, community service projects, special programs we offer and accomplishments. Click below to spread the word, and to see the things we're doing!