Headlines
All Kindergarten - 5th grade families: Please click here to complete our Student Intent to Return form for CTA Freedom for the 2022-2023 school year.

Click here for details about Open Enrollment for CTA Freedom for the 2022-2023 school year.

All newsletters will be sent through Infinite Campus. Click for more information.

Do you or your child know an AWESOME Freedom teacher? If you do, help spread the word that Freedom Teachers are top notch! Click here for a nomination form.

Chandler Chamber of Commerce named CTA Freedom's very own Ms. Sheila as the Support Staff Member of the Year. Sheila Boyns was recognized for the commitment, dedication. and love she has for the Freedom community!

Fifth grade teacher Mrs. Ricque Pekara was named Educator of the Year by the Chandler Chamber of Commerce!

Click to check out our photos! A+ School of Excellence™ is a trademark or service mark of the Arizona Educational Foundation and is used by permission.

CUSD offers many Preschool and Pre-Kindergarten options. Let us help you find the best fit for your child! Click here to find out more.

Active Duty Military and Reserves can attend CUSD events at no charge with their badge. Click for details or call 480-812-7650.
Welcome to Chandler Traditional Academy - Freedom Campus!
CTA Freedom is founded on the principle that parents and staff work together as partners to provide an education that encourages students to pursue academic excellence. Our program develops a solid foundation of fundamental and higher level thinking skills through a structured curriculum. The members of our staff are dedicated to creating a learning environment that is rigorous, challenging, supportive, positive, and assists the development of citizenship skills to the highest of standards. CTA Freedom has outstanding students, supportive parents, and a dedicated staff! Welcome to CTA Freedom.

-- Christina Lucas-Sheffield, Principal
Featured Videos...
The Choice is Chandler Traditional Academy - Freedom Campus
Chandler Traditional Academy Namesake Video
Chandler Unified - The Premier District of Choice
Chandler Unified - Watch Your Dreams Grow!
What's Happening Around CTA Freedom
CTA Freedom Photo Albums
Photo Album - September 2021

Photo Album - September 2021

Photo Album - September 2021
CTA Freedom Brags - Honors, Awards and Special Programs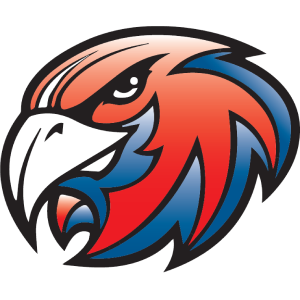 There are a LOT of great things going on in our school — honors, awards, community service projects, special programs we offer and accomplishments. Click below to spread the word, and to see the things we're doing!