Headlines
CUSD offers many Preschool and Pre-Kindergarten options. Let us help you find the best fit for your child! Click here to find out more.

Click here to learn about Gifted Testing in CUSD.

We ranked an "A" for excellence by Arizona Department of Education!
Welcome to Knox Gifted Academy!
Knox Gifted Academy (KGA) has an outstanding cadre of teachers and support staff working to create a learning environment that develops personal achievement to its highest potential. Our school climate is designed to develop the whole child; academics, behavior, social responsibility and character development, all are addressed with equal importance. KGA students are encouraged to continue their development by participation in extracurricular clubs, team activities and community events. Students' skills, proficiencies and perspectives transfer readily between the two environments and for most students the result is higher academic achievement.

-- Kristy Braaksma, Principal
What's Happening Around Knox Gifted Academy
Upcoming Events
Tomorrow

Tuesday

Wednesday

Thursday

October 10, 2022

October 11, 2022

October 12, 2022

October 13, 2022

October 14, 2022

October 17, 2022

October 18, 2022

October 19, 2022
View Calendar
Knox Gifted Academy Photo Albums
Photo Album - November 2021

Photo Album - February 2020

Photo Album - February 2020
Knox Gifted Academy Brags - Honors, Awards and Special Programs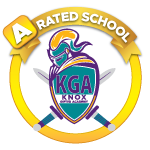 There are a LOT of great things going on in our school — honors, awards, community service projects, special programs we offer and accomplishments. Click below to spread the word, and to see the things we're doing!