Headlines
All Kindergarten - 4th grade families: Please click here to complete our Student Intent to Return form for Andersen Elementary School.

Click here for details about Open Enrollment for Andersen Elementary for the 2022-2023 school year.

CUSD offers many Preschool and Pre-Kindergarten options. Let us help you find the best fit for your child! Click here to find out more.
Welcome to Andersen Elementary!
Welcome to Andersen Elementary, home of the Astronauts. We are a Preschool-5 Elementary school located in the heart of Chandler, Arizona. Andersen Elementary is dedicated to working with students to improve how they grow academically and socially. Our outstanding teachers and staff are committed to meeting the unique needs of all of our students and working closely with families to provide an experience that allows all students to be successful now and in the future. At Andersen, we are proud of the caring and nurturing environment we provide in addition to our rigorous academic program. We truly feel lucky to be able to work with such great students. We look forward to the opportunity to meet and work with you and your family. Welcome to Andersen Elementary!

-- Kristin Kinghorn, Principal
What's Happening Around Andersen Elementary
Upcoming Events
January 26, 2022

February 9, 2022

February 10, 2022

February 21, 2022

February 23, 2022

March 9, 2022

March 11, 2022

March 14, 2022

March 15, 2022

March 16, 2022

March 17, 2022
View Calendar
Andersen Elementary Photo Albums
Andersen Elementary Brags - Honors, Awards and Special Programs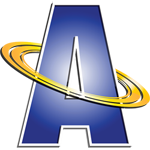 There are a LOT of great things going on in our school — honors, awards, community service projects, special programs we offer and accomplishments. Click below to spread the word, and to see the things we're doing!