Children who are 5 by August 31 may enroll NOW in kindergarten for 2023-24!

Not quite 5?

Children who turn 5 between September 1 and December 31, 2023 may participate in Kindergarten Readiness Testing for EARLY ENTRANCE into kindergarten! Testing available NOW! Click to LEARN MORE and REGISTER!

With input from more than 100 stakeholders, CUSD identified six attributes essential to student success beyond graduation that our students will build as they move and grow through our schools and district. Click to find out more.

Arizona law enables taxpayers a tax credit contribution of up to $200 or $400 per calendar year (depending on filing status) for contributions that fund extracurricular activities in public schools. A tax credit is a full refund, not a deduction! Click here for details.

CUSD offers many Preschool and Pre-Kindergarten options. Let us help you find the best fit for your child! Click here to find out more.
Welcome to Andersen Elementary!
We are excited to welcome you to Andersen Elementary! Our mission at Andersen Elementary is to empower all students to become global thinkers through collaboration, communication, and inquiry. We are a Preschool through 5th grade school that believes in creating environments where students and staff members are inspired to take risks and provide learning experiences that are engaging, relevant, meaningful, and above all fun! Our dedicated teachers and staff are committed to meeting the unique needs of all our students and create partnerships with our families to provide a learning experience that allows all students to be successful now and in the future. Our highly qualified teachers continuously strive to be the best they can be for our students through ongoing professional development and continuous learning. We truly feel lucky to be able to work with amazing students and families. We look forward to the opportunity to meet and work with you and your family. Welcome home, Astronauts!

-- Kristin Kinghorn, Principal
What's Happening Around Andersen Elementary
Upcoming Events
Tomorrow

Thursday

Friday

Monday

October 10, 2023

October 11, 2023

October 12, 2023

October 13, 2023

October 16, 2023

October 17, 2023

October 18, 2023

November 10, 2023

November 15, 2023

November 22, 2023
View Calendar
Andersen Elementary Brags - Honors, Awards and Special Programs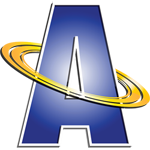 There are a LOT of great things going on in our school — honors, awards, community service projects, special programs we offer and accomplishments. Click below to spread the word, and to see the things we're doing!