Headlines
CUSD offers many Preschool and Pre-Kindergarten options. Let us help you find the best fit for your child! Click here to find out more.
Welcome to Andersen Elementary!
Welcome to Andersen Elementary, home of the awesome astronauts! Our mission is to empower all students to become resilient problem solvers. We believe we can accomplish this by creating an environment where students are inspired to take risks. Through collaboration, problem solving and exploration, we believe all students can reach their full potential and learn at high levels. Our dedicated staff takes the time to build relationships with each student to ensure students are prepared for the future that awaits them. Thank you for choosing Andersen Elementary and partnering with us to educate your child. -- Kristin Kinghorn, Principal
What's Happening Around Andersen Elementary
Andersen Elementary Photo Albums
Andersen Elementary Brags - Honors, Awards and Special Programs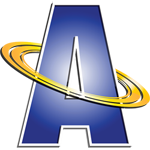 There are a LOT of great things going on in our school — honors, awards, community service projects, special programs we offer and accomplishments. Click below to spread the word, and to see the things we're doing!