Headlines
With input from more than 100 stakeholders, CUSD identified six attributes essential to student success beyond graduation that our students will build as they move and grow through our schools and district. Click to find out more.

Click here to complete the interest form below and we will get back to you shortly

Click for enrollment and registration directions. All applications will be reviewed and notified by phone within 24-72 hours.  Registration is by appointment only. 
Welcome to Elite Performance Academy!
Welcome and thank you for visiting our information page about Elite Performance Academy, an innovative program for 3rd-8th graders. There are a limited number of spots for each grade level available.

Elite Performance Academy provides a high-quality comprehensive instructional program for students in Grades 3-8 with the opportunity to transition to any of CUSD's top performing high schools in the future and request an adjusted schedule. EPA also recognizes specific needs of student athletes/ performers by providing flexibility within our instructional programs, and rigor and relevance will be met using online and site-based instruction.

Your child will be taught by highly qualified and caring content area teachers who support students. Collaborative relationships allow local area gyms, studios, centers, and associations to have the option of scheduling practices for Elite Performance Academy students between 1:00-4:00 PM which are non-traditional practice times for parents and families.

Our students will experience reduced stress associated with long hours of practice, as well as increased sleep, which leads to better performance and quality learning. The program provides an education program for 3rd-8th grade students who compete at a high level of activities outside of the school day. Any student in Grades 3-8 who participates in an associated or organized competitive program can apply for enrollment to Elite Performance Academy.

Click here for how to apply.

-- Jennifer Young, Principal
Featured Videos
The Choice is Elite Performance Academy
Chandler Unified - Watch Your Dreams Grow!
Chandler Unified - The Premier District of Choice
What's Happening Around Elite Performance Academy
Upcoming Events
Tomorrow

Tuesday

October 12, 2022

October 13, 2022

October 14, 2022

October 17, 2022

October 18, 2022

October 19, 2022

November 11, 2022

November 16, 2022
View Calendar
Elite Performance Academy Photo Albums
Photo Album - January 2019
Elite Performance Academy Brags - Honors, Awards and Special Programs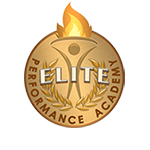 There are a LOT of great things going on in our school — honors, awards, community service projects, special programs we offer and accomplishments. Click below to spread the word, and to see the things we're doing!