Take a look at this year's first issue of the Wolf Howl by clicking here.

Click here to watch Mr. Franklin's Town Hall Meeting. The meeting contains lots of important information about the 2020-2021 school year.

Find the answers to some of the frequently asked questions from Mr. Franklin's Town Hall Meeting by clicking here.

Take the CHS virtual tour by clicking here.

Our weekly e-newsletter is now available with important news and information regarding CHS. Click here to view this week's Wolf Bytes.

We are utilizing an alternating block schedule during the 2020-2021 school year. Click here for a calendar displaying class meeting days.

Optional limited on-site supervision and support does NOT refer to to the resumption of in-person instruction. In-person instruction is scheduled to begin after fall break. Click here for more details.

Click here for a video from Mr. Franklin about expectations as we begin the 2020-2021 school year

Click here to request a password reset for your parent portal account

This year, athletic clearance paperwork will be submitted online via Register My Athlete. Please click here for detailed instructions on completing the athletic clearance paperwork this year.

Please consider giving what you can to help the Chandler Education Foundation fund enrichment grants to teachers and schools across the district. Click here for more information.

Interested in the CHS AVID program (Advancement Via Individual Determination)? Click here to visit the CHS AVID website to learn more.

Interested in customizing the way you receive alerts from Infinite Campus? For detailed instructions (in both English and Spanish) to customize the way in which you receive messages, please click here to visit the CUSD Parent Portal Page.
Welcome to Chandler High!
Chandler High School opened its doors in 1914 and for over a century has set the standard for academic excellence for the Chandler Community. The "Home of the Wolves" prides itself on being a diverse school community committed to providing each student with an individualized experience, while also sharing in deep-rooted school traditions. Chandler High School has consistently been ranked as one of the top high schools in the State of Arizona and has been acknowledged nationally as one of the Most Challenging Schools in America by the Washington Post and one of the Best U.S. High Schools by U.S. News and World Report. Chandler High is the only Arizona high school to be named a 7-time A+ School of Excellence by the Arizona Education Foundation.



Our faculty and staff pride ourselves on providing each student with a world class education. Chandler High School is an International Baccalaureate World School and is the oldest one of its kind in Arizona. With a large student body, approx. 3200 students, and long standing programs, the students at Chandler High enjoy countless opportunities in Academics, Arts, Athletics, and Career and Technical Education programs. Championship banners hang proudly throughout the school celebrating our numerous athletic accomplishments as well as extra-curricular accolades. Our students routinely compete not only at the state level, but also nationally and internationally in various activities.

-- Michael L. Franklin Jr., Principal
What's Happening Around Chandler High
Chandler High Photo Albums
Photo Album - February 2020

Photo Album - January 2020
Chandler High Brags - Honors, Awards and Special Programs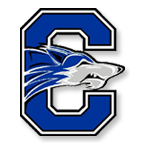 There are a LOT of great things going on in our school — honors, awards, community service projects, special programs we offer and accomplishments. Click below to spread the word, and to see the things we're doing!