Join us for CUSD Virtual Open Houses to be held on Oct. 25, Dec. 14 and Feb. 7. Find the best fit for YOUR child! Click for details.

With input from more than 100 stakeholders, CUSD identified six attributes essential to student success beyond graduation that our students will build as they move and grow through our schools and district. Click to find out more.

Arizona law enables taxpayers a tax credit contribution of up to $200 or $400 per calendar year (depending on filing status) for contributions that fund extracurricular activities in public schools. A tax credit is a full refund, not a deduction! Click here for details.

Are you interested in checking your student's grades on your computer or from your phone? Click for parent/student portal AND mobile app setup instructions.

If you shop at Fry's, register to earn rewards for Bogle through our Bogle Boosters. Click for an instructional flier for directions on how to register.

While shopping at the Chandler Mall, be sure to save your receipts and show them to the mall Concierge desk (by the Lego store) OR have your child drop them off in the Bogle main office by student sign in/out. Click for more details.

If you need help logging into Infinite Campus, Office 365, or Google Classroom, please click here for help.
Welcome to Bogle Junior High!
At Bogle, an excellent teaching and support staff works to create a school climate that promotes each student's personal best and acknowledges achievement. Students are exposed to elevated academic and behavioral expectations, paired with expanded social experiences and increased personal responsibilities designed to invigorate and prepare them for the future. In addition to raising classroom performance, students are guided in finding outlets for personal interest by participating in clubs, teams, or specific interest groups; experiences that result in new friendships, healthy recreation, and community awareness... for most kids these connections heighten the enjoyment of junior high and, for many, result in higher academic performance.

-- Amanda Cook, Principal
Featured Videos
The Choice is Bogle Junior High
Bogle Junior High Namesake Video
Chandler Unified - The Premier District of Choice
Chandler Unified - Watch Your Dreams Grow!
What's Happening Around Bogle Junior High
Upcoming Events
December 7, 2023

December 13, 2023

December 20, 2023

December 21, 2023

December 22, 2023

December 25, 2023

December 26, 2023

December 27, 2023

December 28, 2023

December 29, 2023

January 1, 2024

January 2, 2024
View Calendar
Bogle Junior High Photo Albums
Photo Album - February 2022

Photo album 2nd quarter 21-22

Photo Album - November 2021
Bogle Junior High Brags - Honors, Awards and Special Programs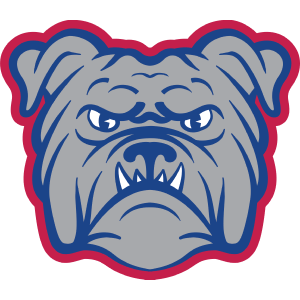 There are a LOT of great things going on in our school — honors, awards, community service projects, special programs we offer and accomplishments. Click below to spread the word, and to see the things we're doing!