Headlines
Students & families returning to campus can expect some changes in our campus protocols & procedures. Please take a moment to read through the Auxier Elementary Safety Protocols & Procedures for Reopening.

Click here to check out our new weekly online newsletter, Aviator Beacon!
AUXIER Safety Protocols & Procedures for Reopening
Welcome to Auxier Elementary!
Auxier's programs were founded on the principle that parents, students and staff shall work together as partners to provide an education that encourages all students to pursue academic excellence to the best of their abilities. Arizona College and Career Ready Standards, pace and specific expectations for academic achievement, behavior and dress require a firm commitment from every student, parent and teacher.

Our academic programs are designed to develop a solid foundation of fundamental and higher-level thinking skills through a structured and rigorous curriculum that is consistent within each grade level and sequential throughout the grades. Kindergarten through sixth grade curriculum is taught using small group as well as direct instruction, and research-based teaching strategies, while making learning relevant to each student. At Auxier we strive to build relationships with our students and families that foster a love and dedication to learning.

-- Mrs. Williams, Principal
What's Happening Around Auxier
Upcoming Events
Wednesday

October 2, 2020

October 5, 2020

October 6, 2020

October 7, 2020

October 8, 2020

October 9, 2020

October 12, 2020

October 13, 2020

October 14, 2020

October 28, 2020

November 11, 2020

November 18, 2020
View Calendar
Auxier Elementary Photo Albums
Photo Album - Sept. 11, 2017
Auxier Elementary Brags - Honors, Awards and Special Programs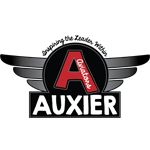 There are a LOT of great things going on in our school — honors, awards, community service projects, special programs we offer and accomplishments. Click below to spread the word, and to see the things we're doing!