Headlines
To find out more about Chandler Unified School District Robotics and other club programs click here…

Please report absences or late arrivals to 480-224-3933 (24-hour / 7-Day Messaging System).

Follow us on Twitter @acpoakland, Like us on Facebook @ArizonaCollegePrepO, and check us out on Instagram at /ACPOakland.
Welcome to Arizona College Prep Junior High!
Arizona College Prep pushes students to their highest potential and prepares them for success in advanced study programs at our ACP High School campus and for future success in the college or university of each student's choice. We expect students to become contributing members of our society. Arizona College Prep (ACP) Oakland Campus serves students in grades 6, 7, and 8.



In addition to a rigorous and challenging college preparatory atmosphere, our school is housed in a building that holds great significance and importance to Chandler Unified School District. We reside just north of Chandler High School and the Chandler Center for the Arts. This building and campus housed Chandler's first junior high school, and is considered a gem in our district. We are proud to take a piece of history and turn it into one of the best schools in the state of Arizona. Thank you for choosing ACP - Oakland Campus for your student!



-- Tony Alcala, Principal
What's Happening Around ACP Oakland
ACP Oakland Photo Albums
Photo Album - December 2020

Photo Album - November 2020
ACP Oakland Brags - Honors, Awards and Special Programs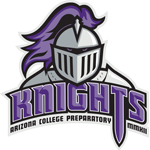 There are a LOT of great things going on in our school — honors, awards, community service projects, special programs we offer and accomplishments. Click below to spread the word, and to see the things we're doing!