Welcome to Arizona College Prep Middle School!
Arizona College Prep pushes students to their highest potential and prepares them for success in advanced study programs at our ACP High School campus and for future success in the college or university of each student's choice. We expect students to become contributing members of our society. Arizona College Prep (ACP) Middle School serves students in grades 6, 7, and 8.


Thank you for choosing ACP Middle School for your student!

-- Manjula Reddy, Principal
What's Happening Around ACP Middle School
Upcoming Events
December 14, 2022

December 21, 2022

December 22, 2022

December 23, 2022

December 26, 2022

December 27, 2022

December 28, 2022

December 29, 2022

December 30, 2022
View Calendar
ACP Middle School Photo Albums
ACP Middle School Brags - Honors, Awards and Special Programs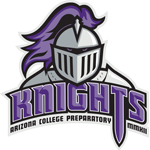 There are a LOT of great things going on in our school — honors, awards, community service projects, special programs we offer and accomplishments. Click below to spread the word, and to see the things we're doing!