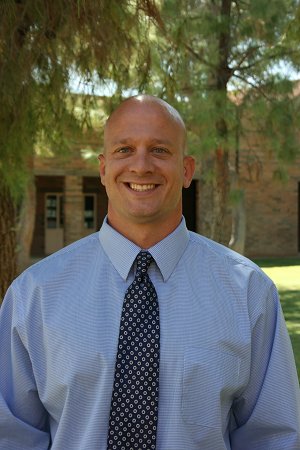 Hello,
I began my career as a special education teacher in Northern Virginia teaching primary students. I then relocated to my home town in Pennsylvania to teach high school students for one year. After moving to Arizona, I taught 6th, 7th and 8th grade students for two years. I then moved to the East Valley, and taught high school students for five years. In spring of 2008, I was hired as the Dean of Students at Santan Elementary School, and am now in my 6th year as Principal of Chandler Traditional Academy - Humphrey Campus!
I received my B.S. in Education from Slippery Rock University of Pennsylvania. I also earned a Masters Degree from Northern Arizona University in Educational Leadership with an Administrative Certificate.
When not working, I enjoy spending time with my wife, who is a kindergarten teacher, and our children, Mason and Mazie.
I believe that to be successful, positive relationships and lines of communication must be built and maintained among students, parents, school staff and other members of the community.
I am very proud to be the Principal of CTA-Humphrey, and invite you to stop in, call, or email me, so we can begin building relationships!
Sincerely,
Luke Hickey
Principal