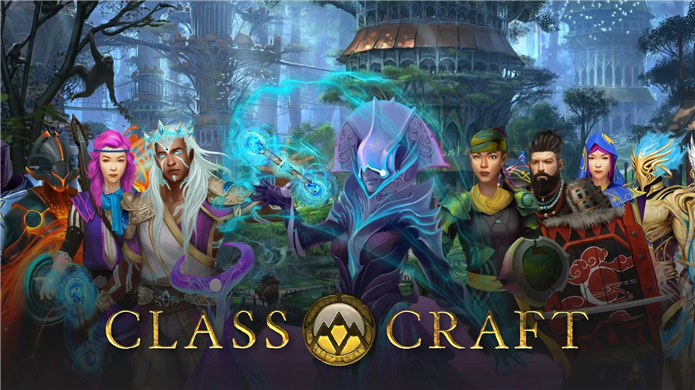 With Classcraft, your child gets an amazing combination of time-tested teaching methods with a modern approach to engagement. Classcraft is designed to ressemble a game-like experience, where students earn points for their good behaviors and have unique powers they can use to influence real life.

It helps make students feel empowered, work together, and develop soft skills while speaking a language that they understand and that matters to them.

Here's how it works:

Each student has a character in Classcraft that represents them and their progress
When students meet expectations, they'll get Experience Points (and sometimes Gold Pieces)
By earning enough Experience Points, student level up, earning rewards both in Classcraft and in real life (because their powers take effect in real life!)

Those are the basics of Classcraft, but there can be much more to it: students get other cool perks for their hard work like gear for their characters and pets to train.

What about you? Well, as a parent, Classcraft will help you keep posted on your child's progress at school, communicate with your child's teacher, and extend part of the game experience to your home. Hopefully, Classcraft helps inspire some great conversations at dinner time, too!
How do I sign up to use Classcraft? What can a parent do?
To sign up, you'll first need a parent code that Ms. Rawlings will send home with your student. It will contain your child's student code as well as your parent code.

To create your account:

Enter the parent code provided by your child's teacher
Click Next to proceed
Decide how you want to sign up (Email, Google, etc.)
Confirm your email to make sure you have access to all the features

If you're using the same device as your child, make sure you sign them out of Classcraft before starting this process.

If you'd rather keep your child's session active, you may sign up and log in from a different browser session. You can do this by opening a private (or incognito session) or creating user profiles within your browser.

Parents have powers too!

When students display positive behaviors in school, their teachers may reward them with Experience Points. By gaining enough Experience Points, students level up, which is something really important for them! They may even earn Gold Pieces for their good behaviors!

By leveling up, students earn new customizations, powers and a Crystals that they can use to activate their unique powers. Levels represent a student's progress over the course of the class.

If students display good behaviors at home, make sure to Praise their behavior, which effectively rewards them with Gold Pieces.

With Gold Pieces, students can purchase new pieces of gear and change the appearance of their character in game. Depending on the teacher's license, gaining Gold Pieces may be really difficult so make sure to use the ones you can as a parent!