Student Services Section
---
Welcome to the CTA Freedom Elementary Student Services Web Page
School Counselors Helping Students To….
Gain interpersonal and communication skills.
Learn problem solving and decision making skills.
Develop community pride and involvement.
Create school success skills.
Recognize their strengths and weaknesses to achieve better in school.
Help students build self-confidence and self-esteem.
Promotes a positive school environment.
Establish and maintain healthy relationships with others.
Help deal with concerns, feelings, and goals.
Assist students, teachers, parents and administrators each day.
Students are seen by a school counselor when………
Parents request and indicate a need or desire that the counselor meet with their child.
Teachers, administrators, and other school staff refer the student.
Student requests help.
Benefits of working with a school counselor…
Success in school.
Develop positive feeling of self.
Recognize cause and effect of their actions.
Develop effective communication skills.
Learn coping skills.
Learn to take responsibility for their behavior and actions.

Parents Helping To….
Encourage your child's to develop excellent study habits.
Create study area for your child at home.
Check your child's agenda nightly.
Ask to see your child's complete homework nightly.
Provide a good breakfast each morning.
Water your child daily, supply water bottle for school.
Read nightly together and encourage individual reading time.
Create a nightly route with an early bedtime to ensure a good nights rest.

Some of the Topics Covered By a School Counselor
Trustworthiness
Responsibility
Anger Managment
Caring
Citizenship
Tattling
Self-Esteem
Problem Solving/Decision Marking
Respect
Fairness
Cooperation and Friendship
Gossip/Rumors
Feelings
Conflict Resolution
Goal Setting
Child Find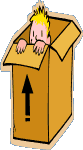 Do you suspect a child you know may have a disability?
Does this child:
• Have trouble seeing people and objects?
• Have difficulty hearing voices and other sounds?
• Remain unusually quiet for long periods of time?
• Have difficulty talking or pronouncing words properly?
• Move about with difficulty when crawling, walking or running?
• Learn slowly…and have difficulty understanding?
• Have trouble playing with children or getting along with adults?
• Have other special health problems?

If you answered "yes" to one or more of these questions, call your local school today. Learn about screenings and special services that are available for all children from birth through age twenty-one.
• If this child is younger than 3 years old, please call Arizona Early Intervention Program (AZEIP) at 1-888-439-5609 or (602)532-9960.
• If this child is 3 to 5 years of age, please call Chandler Unified School District at (480)812-7010.
• If this child is 5 to 21 years of age, please call your local school.

CTA Freedom is a Bully Free Zone


The Olweus Bully Prevention Program is to identify bullying behaviors, and to help students who are being bullied. The program consists of school-wide bully prevention rules, classroom meetings, and a fully trained staff to ensure a successful program.
Character Counts
(
http://charactercounts.org/
)

• Trustworthiness
• Respect

• Responsibility
• Caring
• Citizenship
• Good Character

24 Hour Hotlines
CASA (Center for Prevention of Abuse and Violence) 602-254-6400
Crisis Center – East Valley Child Crisis Center 480-969-2308
EMPACT Crisis Line – Suicide Prevention 480-784-1500
Poison Control 1-800-222-1222
Shelter Hotline – 1-800-799-7739
Abuse Services
Child Protective Services (CPS) 602-530-1800

Drug & Alcohol Services
Alanon 480-969-6144
AA (Alcoholics Anonymous 480-834-9033
The Nation Directory of Drug & Alcohol Abuse Treatment Programs 1-800-729-6686
---
Click to:
Report a Problem
| Email Mrs. Conroy, Counselor
---